Welcome to RARA – Residents Association
Neighbourhood Watch Scheme & Children's Committee
KEITH RED CROSS AREA NWS MEMBER THANKS DARRLY PRESTON POLICE COMMISSIONER (above with Founder of RARA Minmin Oct 2022)
Councillor Sam Davies met and awarded Children's Committee a plaque for Hope's Friendship Garden
& Councillor Daniel Lee Awarded Hope Children's Committee Chair the Mayors Award for her vol work
Help the new 'mini-orchard' 2023
If you're walking down Red Cross Lane, why not bring an extra bottle of water for the new mini fruit orchard there? Hope's Friendship Garden on Red Cross Lane has been extended – by Anna's Tree – to now have Ed's Orchard, celebrating the Cambridge City Council employee who led this community "to take back their streets, develop a biodiverse area and engage families and neighbours to create a more active community".
KEITH RED CROSS AREA NWS MEMBER THANKS

SUPERINTENDENT LAURA HUNT CAMBRIDGESHIRE POLICE
FOR THEIR WORK WITH CAROLE CAMBS NWS COORDINATOR & Immy Red Cross Area Coordinator

MAKING RED CROSS LANE, STANSGATE AVENUE GREENLANDS HILLS ROAD SLIP ROAD HAVE SAFER STREETS
CHRISTMAS 2022 GREENLANDS BELOW & CHILDREN'S COMMITTEE GAVE GIFT BAGS TO NEIGHBOURS
Immy Neighbourhood Watch Coordinator and RARA Secretary
Acting as a Safeguarding Officer for Police Cadets at Ely Cathedral with Cambridgeshire High Sheriff Mrs Jennifer Crompton
THE DARK HEALS (Including RedCross Areas Res Association, Neighbourhood Watch & Children's Committee) a 16 minute 3D sound experience – virtual reality for your ears reflecting contributions from people living & working on the Cambridge Biomedical Campus (CBC) – or from home – during the last two years while we've been living with covid-19
Capriol Dancers celebrated 2 of our longest residing residents Liz and Robert Russell from Greenlands who both passed away the end of 2021 in their 80's a fitting tribute to them and member Liz who helped establish the Residents Association (RARA) from 2020- 2021
QUEEEN EDITHS COMMUNITY FORUM MAGAZINE – SEE PAGE 29 – WHEN NEIGHBOURS GET TOGETHER https://queen-ediths.info/wp-content/uploads/2022/04/Queen-Ediths-magazine-2022-issue-1.pdf
CAMBRIDGE CHINESE MIGRANT DANCE GROUP/Capriol Society for Early Dance & Cambridge Academy of Martial Arts ATTENDED AND SUPPORTED the Neighbourhood Event for the Platinum Jubilee – Thanks Cambridge City Council for funding & for QECF for supporting
Local Group & Our Blog Below from Red Cross Lane, Stansgate Avenue and Greenlands
CB2 CAMBRIDGE UK
UKRAINE
The Disasters Emergency Committee (DEC)
Cambridge Ukrainian Group
https://www.facebook.com/groups/ukrainiancambridge
RedCross Areas Residents Association (RARA) & Red Cross Lane Area Neighbourhood Watch Scheme https://www.ourwatch.org.uk/scheme/52487/red-cross-lane-area
RARA exists due to the support from Queen Edith's Community Forum & Chair Sam Davies MBE Welcome to the Queen Edith's Community Forum, Cambridge (queen-ediths.info) (& Community Connector Tess)
LINKING WITH
Ninewells Residents Association & 3 Ninewells Neighbourhood Watch Schemes
Babraham Neighbourhood Watch Scheme – Words from Dr Silverston Chairman BRAG formed in 1988 which gives us inspiration in difficult times. All my long, long life (I'm 92), my mantra were words written by President Roosevelt's father, Theodore, who wrote in the 1890's:
"Far better it is to dare mighty things, to win glorious triumphs even though checkered by failure, than to rank with those poor spirits who neither enjoy much nor suffer much because they live in the grey twilight that knows not victory nor defeat".
HILLS ROAD Residents Association – HRARA https://hillsroadra.wordpress.com
Trumpington Residents Association Trumpington Residents Association home page & Trumpington Neighbourhood Watch Scheme
A LOVELY SHARE FROM CHERRY HINTON Residents Association https:// http://www.cherryhintonvillage.co.uk/cherry-hinton-residents-ass Window Swap allows you to view 10 mins of a view from a window view sent in. Open the window, swap to a new window, and even send in your video of your view click here VIEW OUT OF A GREENLANDS WINDOW BELOW CAMBRIDGE CB2
COMMUNITY THANKING POLICE FOR ALL THEY DO AIMING TO CREATE SAFER STREETS
SADLY 2021/2022 STILL NOT ACHIEVED SAFER STREETS
SoundScape Enables Pandemic Reflection For CBC Community
JOBS
JOBS
University of Cambridge
Assistant Professor in Autism Research (Consultant Clinical Child Psychologist) (Fixed Term)
DEPARTMENT/LOCATION
SALARY
£67,064 – £77,274
REFERENCE
RN32371
CATEGORY
PUBLISHED
12 December 2022
CLOSING DATE
8 January 2023
https://www.jobs.cam.ac.uk/job/36132/

COVID 19 HOW MANY CASES IN YOUR AREA – UP TO DATE DATA click link https://www.bbc.co.uk/news/uk-51768274?xtor=ES-211-%5B49526_PANUK_DIV_01_NCA_TheComingStormCapitolRiots_RET_GHI%5D-20220108-%5Bbbcnews_howmanyconfirmedcasesinyourarea_newscoronavirus%5D
VISITORS TO THE BLOG
Cllr Alex Beckett succeeded in getting pot holes filled end 2021 – and full road repairs 2022
MAIN EMPLOYERS IN CAMBRIDGE Current Vacancies | CUH Recruitment NHS Jobs – Search Results Job Opportunities – University of Cambridge Jobs at Cambridge Science Park Current Vacancies – TWI (twi-global.com) Careers (wellcomegenomecampus.org) Jobs & Recruitment | Cambridge Biomedical Campus (cambridge-biomedical.com) Jobs in Cambridge | Career Opportunities in Cambridge – Grand Arcade Shopping Centre in Cambridge, UK | Shops, Restaurants & Cafes John Lewis Partnership Careers at Waitrose & Partners or John Lewis & Partners – JLPJobs.com Jobs – The Grafton (graftoncentre.co.uk) Job vacancies – Cambridge City Council Jobs and Careers – Cambridgeshire County Council Search Cambridge Jobs at AstraZeneca Cambridge, Cambridgeshire, United Kingdom – Jobs at Apple (UK) Current Jobs | Cambridge University Press https://www.publicsectorjobseast.co.uk/Community LIbrary Assistant, Central Library, Camb-Central Library, 7 Lion Yard, Cambridge?jobId=12467&JobIndex=2&categoryList=&minsal=0&maxsal=200000&workingpattern=1&keywords=library+service+manager&employee=1&postcode=&Distance=20&AdvertiseOn=2 Job search | Find your dream job with Guardian Jobs (theguardian.com) Jobs in Cambridge, Cambridgeshire | Gumtree
FROM QECF – Health and Education job vacancies
AGENCIES FOR JOB SEARCHES Nursing Jobs in Cambridge – Nurses.co.uk Vacancies in Cambridge, United Kingdom | UNjobs Cambridge JobCentre Plus and Jobs in Cambridge (jobcentreguide.co.uk) Jobs in Cambridge (manpower.co.uk) Jobs in Cambridge – latest job vacancies in Cambridge, Cambridgeshire | Jobeka Jobs in Cambridge | Permanent and temp | Blue Arrow Jobs in Cambridge | Cambridge Jobs & Vacancies – reed.co.uk Jobs in Cambridge – April 2021 | Indeed.com Cambridge Jobs | Search Jobs in Cambridge | Fish4 Jobs in Cambridge in April 2021 | Cambridge Jobs & Vacancies – totaljobs Job Vacancies and Recruitment Gateway – Hiring in Cambridge UK | Cambridge Network Cambridge, Anglia Jobs | Monster.co.uk 18,000+ Jobs in Cambridge, England, United Kingdom (953 new) (linkedin.com) Cambridge, East of England, England Jobs – 13,676 openings | Glassdoor Jobs in Cambridge – April 2021 | CV-Library.co.uk Jobs – Cambridgeshire Live (cambridge-news.co.uk) IT Jobs Cambridge | Technojobs.co.uk Careers at Cambridge Assessment | Cambridge Assessment Cambridge, England | Amazon.jobs Jobs in Cambridge | Hays Part Time Job Cambridge | Work in Cambridge | StudentJob UK Jobs in Cambridge, charity sector | Charityjob.co.uk 186 Jobs in Cambridgeshire (dwp.gov.uk) Part Time Jobs In Cambridge (workingmums.co.uk) Care Home Jobs Cambridgeshire – Cambridgeshire Care Home Job Vacancies Jobs in Cambridge, Job Vacancies in Cambridge | eFinancialCareers Student Jobs In Cambridge | Part Time for University and Teens (e4s.co.uk) Latest No Experience jobs in Cambridge – JobisJob United Kingdom Jobs in Cambridge Wireless' technology and engineering community Doctor, Medical & NHS Jobs in Cambridge, England | April 2021 | BMJ Careers Engineering Jobs in Cambridge – April 2021 | Engineering Jobs Nursing Jobs in Cambridge, Healthcare vacancies | jobmedic.co.uk Cambridgeshire Teaching Jobs | Engage Education | Teaching Recruitment (engage-education.com) Jobs & Vacancies | adecco.co.uk Home Page (publicsectorjobseast.co.uk) Jobs in Cambridge | Apply Now | Randstad Jobs in Cambridge (accaglobal.com) Urgent! Work from home jobs in Cambridge, Cambridgeshire – April 2021 – 6736 current vacancies – Jooble The Cambridge Jobs Board – All the latest jobs in Cambridge! Finance jobs in Cambridge | Michael Page Photography Jobs in Cambridge | Perfocal Software Sales Jobs in Cambridge · Zetter (zetterrecruitment.co.uk) Retail jobs in Cambridge in April 2021 | Cambridge Jobs & Vacancies – Retailchoice Recruitment & HR Cambridge | Placing People First | Aspire Cambridge Hotel Jobs in Cambridge in April 2021 – Caterer Jobs in Cambridge – April 2021 | workchain.co.uk Legal Jobs in Cambridge | Search & Apply Now | TotallyLegal 270 Best Jobs in Cambridge (April 2021) | JOB TODAY Care worker Job Cambridge | Care work roles | Caring Together 20 Best live in carer jobs in Cambridge (Hiring Now!) | SimplyHired Live In Care Jobs In Cambridgeshire | Cambridgeshire Live In Care Job Vacancies Babysitter Jobs in Cambridge (childcare.co.uk) Home – Teach in Cambridgeshire (teachincambs.org.uk) Teaching jobs in Cambridgeshire | Tes 277955 Jobs found | jobs24 jobs in Cambridgeshire,East England – Eteach All jobs near Cambridge · Protocol Education (protocol-education.com)
Green Team
Hills Road Wildlife Corridor – IMPRESSIVE HILLS RD LOCALS WORK WITH SOS TEAM CAMBRIDGE CITY COUNCIL ON CREATING A BIODIVERSITY GREEN CORRIDOR FOR QE SO INSPIRING (RARA JUST SHOWED SUPPORT SUPPLYING REFRESHMENTS)
POLICE CRIME STATS AND LINK BELOW TO CHECK YOUR AREA
https://cambridgeshireinsight.org.uk/communitysafety/reports/#/view-report/2e29bc4d235c476585f36a7942b75ade/E05002712
COUNCIL / BELL / RES ASS & Volunteers Community Clean Up 25 Sep a great success – A few of our volunteers clearing up the streets too and Penelope & Immy feeding everyone with bacon and vege butties thanks everyone – Neighbours picked up preloved bikes, furniture, household good and books and more ………………………
AUGUST 2021 COUNCILLOR SAM DAVIES MEETING WITH COUNCIL OFFICERS AND SOME LOCALS LOOKING AT OPPORTUNITIES AND ACTIVITIES FOR YOUNG PEOPLE – YEAH! ROMSEY MILL ARE DOING OUTREACH TO IDENTIFY YOUNG PEOPLES NEEDS THNAKS CAMBRIDGE COUNCIL & CLLR SAM DAVIES & CLLR ALEX BECKETT
TOP TIPS – How to make your pet an Instagram star http://www.exberliner.com/features/people/how-to-make-your-dog-a-star/?mc_cid=202c4cb5c6&mc_eid=29748046b7
FAMILIES WITH BUGGIES & PRAMS, SCHOOL RUN, DISABLED, THOSE ELDERLY OR LESS MOBILE, CHILDREN USING THE PAVEMENTS FOR SCOOTERS AND BIKES, THOSE WITH VISUAL IMPAIRMENTS ASK THAT PAVEMENT PARKING IS STOPPED IN REDCROSS AREAS AS IT IS BOTH DANGEROUS AND STOPPING SAFE ACCESS & NOT CREATING SAFER STREETS
IF YOU EXPERIENCE OR YOUR COMMUNITY EXPERIENCES ANTI SOCIAL BEHAVIOUR CLICK LINK TO SEE ADVICE FROM POLICE & COUNCIL AND WHO YOU CAN REPORT TO https://mcusercontent.com/7bf3c2554274e2ecca4202b1e/images/7de6f312-f195-99a3-9163-d3ec5699ad69.jpg
Get the weekly update from the Biomedical Campus : https://cambridge-biomedical.com/contact/#sign-up
LOCALS IN LOCKDOWN – The last Sunday of January 2021 a crisp and sunny morning for locals coming through RedCross Areas for thier daily exercise https://docs.google.com/document/d/e/2PACX-1vSHl9xkpEj8-Af7SPZBNFgY9gLCHE0JMpOeFf04hQ4nuWU55SD3FG9kPylkKrJ73pNyOiDjGNrQaZKP/pub
Red Cross Lane – Cambridge locals taking their daily exercise
9 JUN 2021 — Claps don't pay the bills – give all NHS workers a 15% pay rise #NHSPay15
Remember the face behind the mask
Remember the nurse who stepped up to the task
Remember their eyes and all they have seen
Remember our nurses and where they have been
Remember the hands and the warmth of their touch
Remember the nurse who has witnessed too much
Remember the voices with words left unspoken
Remember our nurses with their minds now left broken
Remember the parents sending their children away
Remember the nurse who had little choice but to stay
Remember their fear when they were asked to be brave
Remember our nurses working with a foot in the grave
Remember the neighbour who was too exhausted to eat
Remember the nurse staring into the face of defeat
Remember the friend who is no longer the same
Remember our nurses left thinking they are to blame
Remember being told to stay home in your safe place
Remember the nurse being told to pick up the pace
Remember the nights tucked up safe in your bed
Remember our nurses on shift who were counting the dead
Remember the virus and the lives it has taken
Remember the nurse who is now left forsaken
Remember those days with your family at home
Remember our nurses at home on their own
Remember the pressure damage caused by PPE
Remember the nurse behind the mask now has PTSD
Remember the family holidays cancelled at a cost
Remember our nurses and the time off they have lost
Remember the families of all those heroes in blue
Remember the nurses who have died – saving you
Remember now whilst you are rebuilding your life
Remember the nurses lost were someone's husband or wife
Remember the scenes of patients survived and leaving ITU
Remember the nurses lining corridors who stood clapping for you
Remember the photographs of families when finally reunited
Remember photographs of nurses and how they've only just survived it
Remember us as human beings that too have mouths to feed
Remember us as people who have our own lives to lead
Remember us as warriors who gave it all we've got
Remember the nurses lost and forget them we shall not
Remember the country being served with the upmost accord
Remember a governments' promise of recognition and reward
Remember the nationwide applause that were weekly praised by Boris
Remember the day he served our nurses with another broken promise
Written by Niaomi Gordon
ON LINE ART AND ACTIVITIES FOR FREE FOR FAMILIES Pallant House Gallery Creative Activities at Home (pallant.org.uk) Henry Moore Online creative activities – Learning and engagement – Henry Moore Foundation (henry-moore.org) V&A Museum V&A · Games And Activities (vam.ac.uk) Natural History Museum Try this at home | Natural History Museum (nhm.ac.uk) Museum of London Science at home Learning at home – Science Museum Group Science Museum Learning Resources – Science Museum Group Learning Fun learning at home | Museum of London Tate Tate Kids Royal Academy Families | Royal Academy of Arts Royal Opera House Swan Lake: Print-out-and-keep resources — Royal Opera House (roh.org.uk) Free activities to expand their world at home! | ActionAid UK Home schooling resources for parents, carers and children during lockdown (aboutamazon.co.uk) LifeSkills | Developing work and life skills (barclayslifeskills.com) The Smartest Revision App – Improve Grades – Build Confidence (edplace.com) Financial Education – Educate Yourself On Finances – HSBC UK Tiger And Tim – Educational And Learning Videos for Kids
StayWise – Saving lives through education free learning platform aimed at pupils aged 3 -18 years old. StayWise brings together the educational resources of the emergency services linked to the national curriculum.
On line reading Library by children's authors
Virtual School Library | Oak Academy (thenational.academy)
PENELOPE HAS BEEN OUT AGAIN DROPPING OFF CRAFTS, WINDOW PROJECT PACKS, CHOCS & PENGUINS (yes penguins!) TO CHEER US THROUGH THE 2021 LOCKDOWN – HORAY!!! she is only 5, is RARA's Honorary Executive Officer and was nominated by Councillor Colin McGerty for a Mayor's Award for Volunteering 2020-2021 which she WON HORAY!!! 🙂 for her work in RedCross Areas, Penelope is an inspiration to us all 🙂
The Mayor of Cambridge's Volunteer for Cambridge Awards for 2020-2021. The awards will formally recognise the outstanding contributions that volunteers, community groups, organisations and businesses have made in supporting residents in Cambridge during the coronavirus crisis.
FREE HOMESCHOOLING English and Maths Packs – Reception to Year 6 Learning at Home packs | Free Home Learning Packs for Primary Maths & English | Hamilton Trust (hamilton-trust.org.uk)
SITE FOR FREE STEM ACTIVITIES TO DO IF HOMESCHOOLING FOR ALL AGES Home learning support for families | S
AMAZING JOINED UP WORKING 2021 COUNCIL COUNCILLORS & CONTRACTORS – but concerns that the Biomedical Campus Transport Needs Review had not been heeded by the commissioners of this 2018 report where it was identified during 2018-2025 car use would increase 30-40% with most during 2019 yet no provision was made for this on the Biomedical Campus
Biomedical Campus Transport Needs Review Part 1.pdf (moderngov.co.uk) quoted in 2019 " 2018 average 30,000 people per day on site 2019 30,000 + Papworth 22,400 inpatient & day cases & 48 400 outpatients each year 2020 Pandemic 2021 All of above + 5000 before the expansion in BMC Vision 2021-2051
Economic success to date has been widely celebrated in the Greater Cambridge Region, but it is now contributing to transport congestion that threatens to choke further economic growth and compromise high quality of life".
"There are already concerns about access to, and congestion around, the site. The level of near-term and long-term growth will lead to significantly increased travel
demands from patients, visitors and employees".
"The site and local highway network are nearing capacity"
AMAZING JOINED UP WORKING 2021 – When residents parking was available Cambridge Council carried out a consultation and although lots of complaints about parking wars it did not get a high response or the agreement from residents/home owners to cover their proportion of the cost. So following Consultation led by Councillor Amanda Taylor and Cambridgeshire Council during 2020 (different residents wanted different things some wanting double yellow lines, some also wanting residents parking, some wanting some trades spaces, some wanting a few spaces left, staggered parking times, lots of suggestions one interesting one being visitor parking bays at the end of Greenlands where there is the pathway through to Ninewells etc. etc.) the agreed response was for double yellow lines- (see paragraph later on for more info). Snow, rain and ice, cars blocking the road side, cars idling alongside taxis, short time scale, demanding residents (US!) a recipe for disaster. The Council led the way with Councillor Colin McGerty and Contractors as when cars moved it was found one road was seriously damaged by the amount of cars using and parking on it (Greenlands). All the stops were pulled out with emergency repairs authorised, organised (amazing co ordination thank you V) and completed all in 2 days. RedCross Areas community are appreciative of this excellent service repairing the dangerous top surface with loose chips up to 5cm which could fly up at cyclists and pedestrians, chopping back hedges to allow the road works to happen this was made all the more impressive with us all living through and being in the mist of the pandemic.
NEW KINDNESS PROJECT – Take a look Kindness — Nightingale Garden
THINKING ABOUT RETRAINING OR TRAINING TO BE A TEACHER? The Opportunity Area have sponsored a one to one guidance project to encourage people into teaching. Here are some recent articles and activities they are offering in the coming months : https://www.cambridge-news.co.uk/special-features/you-interested-training-teacher-19586401 and https://www.inyourarea.co.uk/news/are-you-interested-in-training-to-be-a-teacher/
Interested in a career in policing? As part of the national commitment to increase diversity within the police force, a series of online workshops are being held.
The Make Your Difference police careers discovery events, which started in January with the topic of 'women in policing', continue with a session for people from Black, Asian and ethnic minority backgrounds interested in a policing career.
Future discovery events aimed at under-represented groups include – neurodiversity and disability; religion and belief; LGBTQ+.
Check out if your local Police Force is offering any events
LOOK AFTER YOUR DOGS AND PETS "Whilst we are not currently seeing an increase in dog thefts in Cambridgeshire, we'd urge pet owners to consider taking extra precautions to help deter thieves and protect your pets. You can never be too careful."
Extra precautions include:
Keep an ID tag on your dog at all times
Lock gates using bolts at the top and bottom, along with a heavy-duty padlock
Ensure there are no places where dogs or other animals can escape or be pulled through, if they are left in a back garden
Never leave your pet in the garden unattended
Fit a bell or gate alarm so it makes a sound when someone opens it
Purchase a driveway alarm so you are alerted to any visitors, these can also be used in rear gardens
Make sure your dog is microchipped and their details are updated so that they can be returned if they are stolen and subsequently found
Avoid leaving a dog tied up outside a shop or left alone in a car, even for a few minutes
Take lots of photographs of your dog to prove ownership if it's stolen and then found
Report dog theft to police straight away
Always report stolen dogs to us, as sometimes officers have been able to reunite owners with their pets.
Anyone with information about a stolen dog, or suspicious behaviour, can report it via the force's web chat service: https://bit.ly/2D9KFKH or by calling 101 if they do not have internet access.
For more advice, visit the POLICE force's dedicated dog theft page: https://bit.ly/3iDogWH
Hope this help some of you guys out who find themselves having to homeschool their children during Lockdown, some free some not.

PRIMARY
primaryresources.co.uk/ Primary Resources – free worksheets, plans and teaching ideas for primary – all subjects
twinkl.co.uk/ Twinkl lesson plans, interactive activities, PowerPoints, worksheets and teaching ideas. Subscription
hamilton-trust.org.uk/ Hamilton Trust – used by many teachers. Wide variety of plans and resources for maths, English and science as well as topic work. Subscription although some plans are free.
senteacher.org/ SEN Teacher has worksheets, links, and free downloads for special education – Also suitable for primary students and children without special needs.
teachingtables.co.uk/ Website with games to practice tables as well as printable worksheets. This is used by many schools. Subscription
teachingtime.co.uk Worksheets, games and activities for telling the time. Subscription
teachingmeasures.co.uk/ Worksheets, games and activities for teaching measures. Subscription
multiplication.com/gam…mes Lots of times tables practice games Free
topicbox.net/ – Covers many subjects. Designed for primary but many resources are suitable for lower secondary. Free
bbc.co.uk/bit…s1/ Key Stage 1 Maths, English and Science all linked to the National Curriculum. Free
bbc.co.uk/bit…s2/ Key Stage 2 Maths, English and Science all linked to the National Curriculum. Free
teachyourmonstertoread.com/ Phonics & learning to read game. Free
readingeggs.co.uk/ Interactive phonics and reading programme. Subscription
mathseeds.co.uk/ Interactive maths programme – Ages 3-6. Subscription
bbc.co.uk/cbe…mes – Suitable activities for Foundation and Reception level
jollylearning.co.uk/ove…cs/ The Jolly Phonics scheme is used in many schools. There are some free resources including tutorial videos and activity sheets on this website.
phonicsplay.co.uk/ Interactive phonics games and resources. Subscription – although there are some free resources.
k5learning.com – This is an American site for maths and English, including reading comprehensions. It is subscription but there are also free resources and free trials available.
readwritethink.org English skills website – covers lots of topics in English. You can create writing online following clear tips and instructions and then save and print out finished work. (Go to Classroom resources, then Student interactives) Free
communication4all.co.uk/Hom…htm Primarily aimed at SEN but many resources suitable for primary, especially KS1
firstschoolyears.com/ worksheets and resources for many subjects
ypte.org.uk/ Plans and resources on a range of environmental topics. Free
activityvillage.co.uk/ Lots of printable activities across a wide range of topics. Free
atschool.co.uk/def…asp– organised around the UK National Curriculum for primary education. Online tests, interactive exercises, worksheets, pictures and much more based on curriculum subjects including KS2 Maths, English and Science.
crickweb.co.uk/ interactive teaching resources and activities
everyschool.co.uk/ Links to many interactive games and resources across all subjects. Free
teachitprimary.co.uk/ Wide range of printable resources in all subjects (including reading comprehensions.
hyperstaffs.info/sci…l.- interactive electrical circuit games
shaunsgameacademy.co.uk/res…php Website where you can learn how to design interactive games and coding. Many links to other coding websites. (Coding is now a key part of the ICT section of the National Curriculum).
coolmath-games.com/ Online Maths games, some free, can subscribe too.
mathszone.co.uk/ Maths online practise, interactive learning games. Some free.
mathsframe.co.uk/ KS2 Maths Games and resources e.g. worksheets. £10 to register, some resources free.
themathsfactor.com/ An online resource for Primary pupils – aims to improve Maths confidence with Carol Vorderman. Subscribe.
SECONDARY
bbc.co.uk/edu…mp3 -Maths, English and Science up to GCSE all linked to the National Curriculum. Free
skillsworkshop.org Adult education site which has many activities suitable for ks3 and 4 – free
cgpbooks.co.uk/int…ths Can be used together with the CGP workbooks
thescienceteacher.co.uk/ – Free biology, chemistry and physics resources for KS3 and KS4
youtube.co.uk/ Mini lessons can be searched for and viewed e.g. search: lessons about fractions. A good resource to use initially, followed by a worksheet/workbook task to reinforce learning. Use at parental discretion.
stuckonhomework.com A Maths CD called Stuck on Homework, costs £10. Best to combine with a Maths text or workbook either Foundation or Higher e.g. Edexcel
bbc.co.uk/bit…mes
bbc.co.uk/sch…es/
bbc.co.uk>education All three bitesize websites are useful for knowledge based tests, quizzes, clips to watch and learning games to play. Best to start by selecting child's Key Stage, then the subject you're looking for. National Curriculum based. Recently been updated and new apps added.
ocr.org.uk
qualifications.pearson.com
aqa.org.uk Exam board materials such as past papers, mark schemes and examiner's reports can be found at all three above Exam board websites. Please note that from 2017 GCSE's will be graded 9-1 rather than A*-U. However these websites are still a good practise resource. Also please note that Maths GCSE questions in future will centre around problem solving.
PRIMARY AND SECONDARY
tes.co.uk/tea…ces Teaching resources | TES
lesson plans, assessments and worksheets by age range and curriculum subject
mathletics.co.uk/ Interactive maths practice – Subscription
conquermaths.com/ Used in many schools. Suitable for ages 4-18. Video tutorials, practice, in-built assessment and regular progress reports. Subscription
nrich.maths.org/6290 – lots of maths topics at all levels — free
cgpbooks.co.uk These books for English, maths and science are used by many schools. There are textbooks and workbooks and some of them are available in online versions.
uk.ixl.com/math/ Lots of maths and English revision quizzes. Free
schoolscience.co.uk/home Lots of free resources on a wide range of scientific topics. Primary to post 16
iboard.co.uk – lots of maths and English activities – Interactive games, complete lessons and units of work, worksheets. All mapped to the English and Maths curriculum. Many of those for 9-11 year olds are suitable for KS3. Subscription
ngkids.co.uk/ National Geographic website for kids – lots to learn about animals and wildlife. Free
kidsknowit.com/ American site with animation films suitable for all ages- covers lots of subjects – Free
patchofpuddles.co.uk/hom…ces Home education website with links to many websites and resources
studymaths.co.uk/ A free Maths and English revision site for both Primary and Secondary.
bbc.co.uk.education For use with both primary and Secondary ages – select which Key Stage relates to the child's age and then select the subject they wish to study.
parentsintouch.co.uk For use with children from pre-school age right up to GCSE. Annual subscription of £9.99 but some samples are free. Includes most subjects, advice on expectations of each Key Stage and numerous worksheets.
parentsintouch.co.uk>maths Contains all the Maths resources for all ages in one place.
Thanks to Cambridge Council Waste & SOS Team initiating a Clean Up and Green Up in Red Cross Areas Feb 2020. Neighbours, the Co op with NHS & Bell School have hit over 500 hours in 2020 of litter picking, removing fly tipped items and cleaning up the streets of Red Cross Lane, Stansgate Avenue and Greenlands- our thanks to all of you and a SHOUT OUT to Ed, Duncan and Peter our Community Stars
CAMBRIDGESHIRE COUNCIL COMMENDATION IS FOR EVERYONE AS IN JUST 10 MONTHS PEOPLE IN REDCROSS AREAS HAVE HELPED THEIR COMMUNITY FROM SMALL ACTS OF KINDNESS TO REGULAR VOLUNTEERING – OUR THANKS GO OUT TO ALL OF YOU 🙂
Christmas 2020 – THANKS TO THE CO OP SIMON EGGLETON MANAGER CO OP THE MARQUEE RARA has delivered gifts from them (Re-Use and residents) for the Children's Wards and staff. RARA was also able to give a small gift to our neighbours too from the Co op which they enjoyed thanks – Simon really is a Community Star
COVID19 Please follow guidance
YOUR NEIGHBOURS (RARA) JOINED QUEEN EIDTH'S COMMUNITY FORUM DRIVE TO VOLUNTEER AT CONFORD HOUSE SURGERY VAC SESSIONS
---
CASE RATES – See up to date Daily summary | Coronavirus in the UK (data.gov.uk)
THANKS TO BELL SCHOOL THE RESIDENTS ASSOCIATION CAN CONFIRM NHS STAFF WITH BELL PARKING PERMITS CAN PARK ON THEIR SCHOOL SITE UNTIL 19TH FEB – RedCross Areas Residents Association will keep it clean and do regular litter picks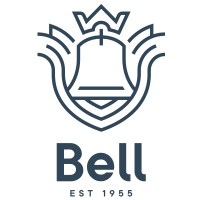 FREE PARKING FOR NHS – THANKS BELL
10 MONTH CELEBRATION FOR THE RESIDENTS ASSOCIATION 20 ACHIEVEMENTS TO DATE 🙂
PLEASE EXTEND FREE ON SITE PARKING FOR NHS AND ALL KEY WORKERS see https://www.gmb.org.uk/news/gmb-calls-extension-free-parking-nhs-staff-indefinetly
NHS STAFF DISCOUNTS – CHECK WITH PROVIDER THEY STILL OFFER OR IF OFFER HAS CHANGED https://www.england.nhs.uk/coronavirus/nhs-staff-offers/
NEXT DOOR – FREE SITE TO CONNECT WITH NEIGHBOURS 22% OF QUEEN EDITH'S LOCALS USE IT – It's where communities come together to greet newcomers, exchange recommendations, and read the latest local news. Where neighbours support local businesses and get updates from public agencies. Where neighbours borrow tools and sell sofas. It's how to get the most out of everything nearby. Welcome, neighbour. https://nextdoor.co.uk/
For essential workers who earn low wages, we need to build homes available at the lowest levels of rent. Many essential workers already live in social
rented homes, but many more are trapped in an unaffordable and insecure private rented sector, often in shared or overcrowded homes. They may not be on councils' housing lists or, if they are, they may be unlikely to be
allocated social housing in areas of high demand. SEE REPORT https://www.networkhomes.org.uk/media/9201/g15-homes-for-heroes-web-dps-final.pdf
WINTER WALKS
GOING BRILLIANTLY – PEOPLE WHO LIVE HERE, VISIT OR WALK THROUGH TO WORK SAY THANKS TO ALL THE NEIGHBOURS AND AGENCIES CLEARING UP THE STREETS AND PAVEMENTS – CYCLISTS AND THOSE ON SCHOOL RUNS SAY A MASSIVE THANK YOU 🙂
HOPING TO BRING A LITTLE COLOUR TO OUR WINTER WALKS (keeping our pathways clear of bins and removing slippy wet leaves for those on school runs using bikes and scooters plus aiding those with mobility issues). Below achieved by 5 locals in 2 hours on a wet, cold and windy autumn afternoon – Red Cross Lane
RARA ALTERNATIVE HALLOWEEN – PENELOPE DROPPED OFF JELLY BEANS AND SMALL TOYS TO FAMILIES IN RED CROSS LANE, STANSGATE AVENUE AND GREENLANDS
Supported Pumpkin Picnic Take Away October 27th at St James Church
http://stjamescambridge.org.uk/
PROTECTING TENANTS – Coronavirus Act 2020 – GOV UK (2020) – KEY WORKERS DESERVE GOOD HOMES
In 2019, 10.6 million of those employed (33% of the total workforce) were in key worker occupations and industries.
The largest group of those employed in key worker occupations worked in health and social care (31%).
28% OF KEY WORKERS RENT (Office for National Statistics 2020)
The Act provides protection to social and private tenants by delaying when landlords can start proceedings to evict tenants. The provisions of the Coronavirus Act 2020, which increased the required notice period length, have now been extended through legislation.
This means that from 29 August 2020, with the exception of the most serious cases, landlords are not able to start possession proceedings unless they have given their tenants six months' notice.
………………………….ANIMAL GALLERY …………………………….
WE NOW HAVE URBAN FOXES, DEERS AND A BADGER IF ANYONE MANAGES TO GET A PHOTOGRAPH FOR THE BLOG THAT WOULD BE GREAT THANKS 🙂
EXTRA EXTRA!!!!! – NEW VOLUNTEER LITTER PICKERS
Greenlands & Red Cross Lane-Art, Stansgate Avenue-Jo, GL/RCL&SA-Sophia/Penelope
Red Cross Lane Area Neighbourhood Watch Scheme
PLEASE JOIN – We work with and get info to give to you
Fire & Rescue Service / GetSafe Online / Office of the Police & Crime Commissioner SGN / Action Fraud (NFIB) /
Gas Emergency Service & The Police
Please consider joining 2 quick stages
The more people signed up supports our community & means info comes directly to you – here briefly or long term do join us & help us
1/ Join National Scheme
https://www.ourwatch.org.uk/join
2/ Find our scheme and join – either go direct via link or put in your post code
https://www.ourwatch.org.uk/scheme/52487/red-cross-lane-area
JO'S GREAT IDEA OF A RARA PICNIC (Street Party)
JO'S RARA PICNIC (Street Party) HAS HAD TO BE PUT ON HOLD BUT IT IS THE BIG IDEA GOING FORWARD AND HOPE WE HAVE SOME IDEAS IN THE NEXT 6 MONTHS WHEN IT CAN HAPPEN AND HOW IT CAN INVOLVE EVERYONE AND YOUR TALENTS Do you write stories or poetry, make crafts, do you or your child play an instrument, sing, dance, write, do you cook, create, sew, make music, face paint, paint, do sports, could you help set or clear up, print invites just a few ideas if you have more we would love to hear them ……………….
WEDNESDAY 12TH AUGUST MEETING WITH POLICE, COUNCILLOR COLIN MCGERTY AND FRANK PINNER PRINCIPAL BELL SCHOOL. A chance to share issues impacting on residents whilst looking at the proposals to develop a Safe Active Travel Plan for those travelling through and those living here. Some residents first choice in some areas would be residents parking but this is not a current option. Residents will have the option to work with Councillor Amanda Taylor in the future if the Council allows bids for residents parking if it is no longer paused. They can ask for Council Consultation to see if residents support residents parking but there is a cost to the area requesting it and over 50% have to support the request which was not reached in 2020 (links to more info below). Discussed was changing the exit so no right turn from Red Cross Lane, obviously it is a nuisance for those who drive. Yet residents said if overall it makes the roads and cycling safer combined with the fact the children cycling and walking to school will be in less danger they can see the possible value to this change. Residents were told of the proposal to consider moving the pedestrian crossing, there seems to be an argument in joining the cycle routes and making it safer for NHS staff cycling into the Hospital site and those also cycling into study, train, work etc. in Cambridge.
RESIDENTS PARKING SCHEME PROCESS TO APPLY & HOW THEY WORK
https://www.cambridgeshire.gov.uk/residents/travel-roads-and-parking/parking-permits-and-fines/parking/resident-parking-scheme-consultations https://www.cambridgeshire.gov.uk/residents/travel-roads-and-parking/parking-permits-and-fines/parking/resident-parking-scheme-consultations
GREAT WEEKLY EMAIL FROM QUEEN EDITH'S COMMUNITY FORUM TEAM OF LOCAL VOLUNTEERS GIVING INFO ON WHAT'S ON, HAPPENING, UPDATES FOR QUEEN EDITH'S AREA https://queen-ediths.info/daily-email/
CHAIR – Sam Davies Awarded an MBE 2020
This award is given by the Queen to an individual in recognition of community achievements or a local "hands-on" service that has set an example to others.
WHAT A DIFFERENCE A CONE MAKES
Cones can only be temporary we need permanent solutions
1ST TIME THIS JUNCTION RED CROSS LANE AND GREENLANDS HAS BEEN SAFE SINCE OCT 2019 ABOVE – same junction pre and post double yellow lines below
FEBRAUARY 2021 POST DOUBLE YELLOW LINES – snow, rain, ice and freezing wind blowing through RedCross Areas yet those walking, cycling, jogging (why?) going to school or work say these 3 cul-de-sacs are the safest they have been for over 10 years 🙂
Residents in October 2020 hoped the Council can find long term solutions to the illegal waiting, idling engines, parking on pavements and/or double yellow lines. We would like verges, planters, raised edging and small posts any solution that works beyond the temporary no waiting cones. RARA has been receiving lots of concerns from families on the school run especially in the early morning saying that it is both dangerous and unhealthy with exhaust emissions and with fast and trailing cars when they are with their children walking and cycling to school.
REALISM & ROADS & RESULTS
CAMBRIDGE COUNCIL INFO ON WHAT THEY ARE DOING FOR ACTIVE TRAVEL TO HELP PEOPLE TRAVEL SAFELY ON THE STREETS AND ROADS AS THEY RETURN TO WORK https://www.cambridgeshire.gov.uk/residents/travel-roads-and-parking/roads-and-pathways/traffic-regulation-orders/experimental-traffic-regulation-orders
Cambridge Cycling Campaign explanation of Modal Filters and ways they may make areas safer on roads and pavements for pedestrians and cyclists, make driving safer and may decrease noise and pollution https://www.camcycle.org.uk/blog/2020/07/modal-filters-help-make-roads-safer-for-everyone/
ROADS & RESULTS – A resident asked for double yellow lines to be redone on Greenlands – Highways actioned this.
A resident asked for potholes on Greenlands and Red Cross to be filled – Highways actioned this.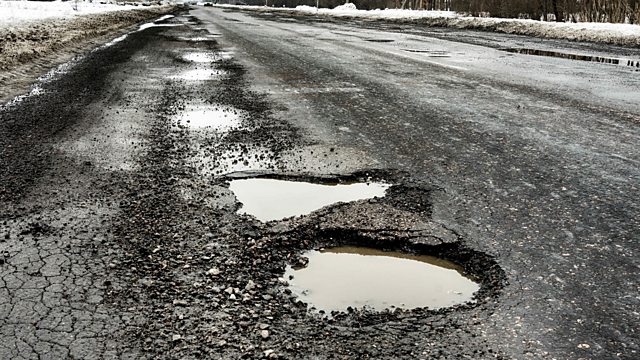 A resident asked for double yellow lines to be redone on Red Cross Lane and Stansgate Avenue – Highways actioned this.
Residents as a group asked for road surfaces and pavements to be repaired in Stansgate Avenue, Red Cross Lane and Greenlands, Councillor Amanda Taylor has got behind this, Highways came on Tuesday 14th July to assess the area and cost the repairs which is fantastic to hear, but remember that it does not guarantee they will happen as depends on what the budget allows.
ROADS & REALISM Councillor Amanda Taylor stated on 1st July 2020 "Neither councillors nor local residents were consulted about which streets would benefit from being made more cycle/pedestrian-friendly. Had we been asked, we would have included roads such as Red Cross Lane." So realistically residents may not be able to influence or achieve the parking results you want, we all have different ideas what the solution may be but the Planning Body will ultimately decide. Remember the Residents Association has no power, authority or influence all we can do is share information for individual residents to decide what they wish to do.
Reduce Reuse Recycle Clean Up & Green Up Morning Lead by the Co op – The rain came down yet 10 people went out and about and got soaked to the skin but were pleased by how much better RedCross Areas looked after their litter pick 🙂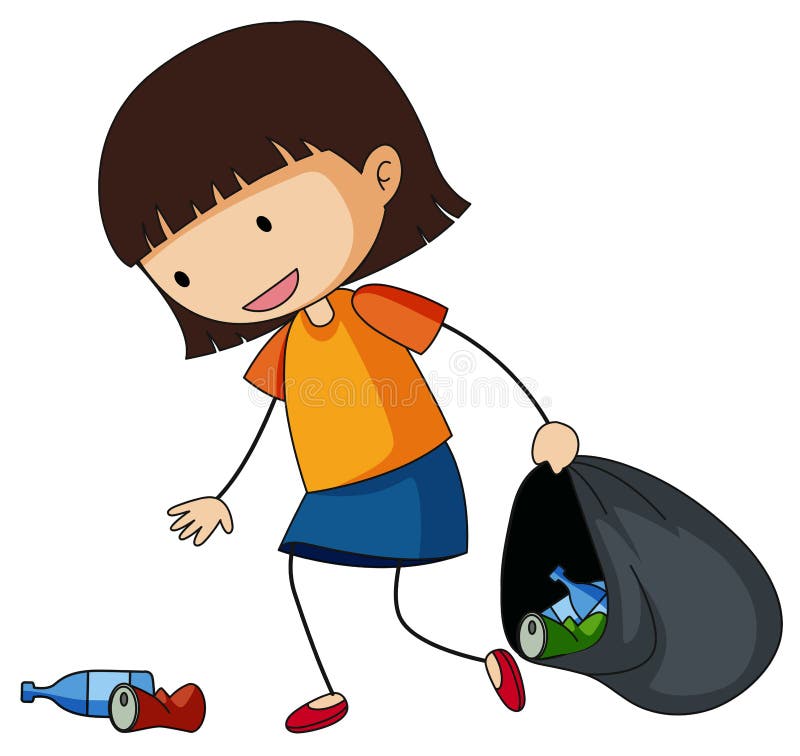 Monday 27th July – Community Litter Pick, Bell Car Park, Red Cross Lane, Greenlands and Stansgate Avenue – Was supported by our local Co op Member Pioneers who bring together Co-op members, colleagues and local causes to make communities a better place to work, play, live and learn.
Co op The Marquee our local store – on line groceries low cost delivery currently 99p – 1.99, can deliver in 2 hours or book for later in the week https://quickshop.coop.co.uk/?utm_source=finder.coop.co.uk&utm_medium=referral&utm_campaign=Shop_online_button&utm_content=local_branch_page&_ga=2.186249001.1665354621.1595849777-1100715348.1595849777
Thanks go to Jonathan Stansgate Avenue updating residents on impending Road Works, gathering more information and from his quick thinking RARA was able to talk to the Council & JSM who within a day had set up an on site meeting for those that could make it at short notice
FRIDAY 3RD JULY 11AM MEETING WITH CAMBRIDGESHIRE COUNCIL AND JSM ABOUT ROAD WORKS 13TH -15TH JULY ON REDCROSS LANE – OUR THANKS TO Cambridgeshire Council Streetworks Team
REQUESTS posed and happened thanks
1 Access Only sign at entrance to road due to illegally parked cars
2 Remove parking on RedCross Areas to enable Safe Active Travel Plan
3 Residents Access sign from Road Works
4 Access Only at Junction with Greenlands and Red Cross Lane (no waiting cones put out so Trust staff and taxis seen by Bell illegally idling engines, waiting or parking do not move to Junction with Greenlands and Red Cross Lane making this junction even more dangerous for road users /pedestrians- cars had to be moved from this area on Thursday to let an Ambulance through twice)
5 Quick access through Road Works for residents with priority for NHS and Professional Carers/Disabled
MONDAY 29TH JUNE A BUSY MORNING IN REDCROSS AREAS
29th June Penelope delivered treat bags kindly donated from the Co op to locals we knew of who quietly got on with their jobs, cared for their relatives or are key workers and NHS staff (sorry if we missed anyone we are a new voluntary group). Councillor Amanda Taylor joined Simon Manager from The Marquee Cambridge and Mark plus James Head of Security at Addenbrooke's for a fantastic morning.
https://queen-ediths.info/red-cross-areas-acknowledge-community-heroes/
May 2020 our and other Queen Edith's residents have been supporting the fabulous free for all Food Hub organised by Queen Edith's Community Forum
CLICK ON LINE BELOW TO TAKE YOU TO THE FOOD HUB PAGE – INFO ON DAYS TIMES & IF YOU WANT TO MAKE A DONATION OR EVEN VOLUNTEER
The Queen Edith's Community Food Hub
April RedCross Area residents got involved in Queen Edith's Community Forum Volunteer Scheme.
The Queen Edith's Community Forum, in association with the parish churches of St John's and St James, now has a team of volunteers across the area who can help with collecting prescriptions, getting shopping, walking your dog, posting mail, providing IT advice or even just calling on the phone for a friendly chat.
THANK YOU BELL LANGUAGE SCHOOL RESPONDING TO OUR REQUEST TO OPEN YOUR CAR PARK FOR FREE TO THE NHS, STAFF ON CUH CAMPUS AND THE BIO MEDICAL CAMPUS TEMPORARILY – ENDED UP BEING NEARLY 5 MONTHS 🙂 Closed Friday 24th July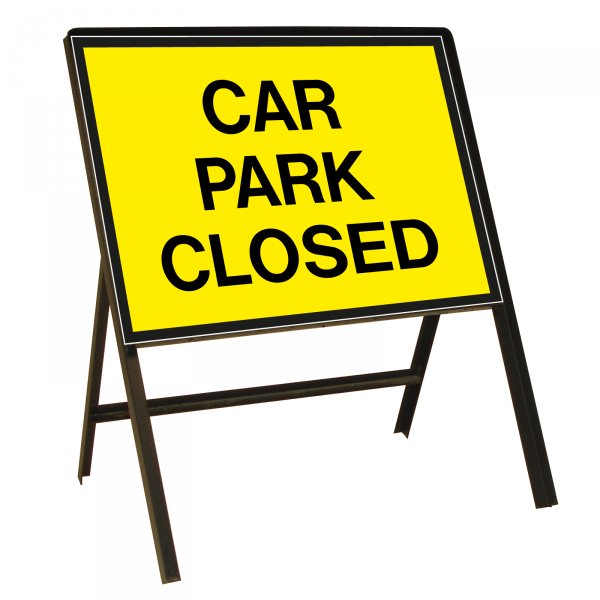 RARA you are an amazing community – thank you for keeping an eye out for the older, housebound or isolated in our community. Calling in on neighbours you never knew before, never knew existed, never knew how much they would appreciate a friendly hello, bringing in their bins, checking they are OK, even baking them cakes – your random acts of kindness are really really appreciated by your community.
If any Addenbrooke's or NHS Trust Foundation Issues CONTACT
ROLAND SINKER – CHIEF EXECUTIVE roland.sinker@addenbrookes.nhs.uk
Ian Walker – Director of Corporate Affairs 01223 216188
ANY STAFF OR TRUST ISSUES YOU CAN DIRECT TO IAN WALKER
ian.walker@addenbrookes.nhs.uk Twitter @ianpaulwalker
MARY AND ROY SAY HI TO EVERYONE AND THANKS FOR LOOKING OUT FOR THEM – THEY WANTED TO THANK YOU ALL AND OUR NEW RESIDENTS ASSOCIATION FOR THE CARE SHOWN Mary said "It is wonderful to not feel on our own, we think we may have lived here the longest and is the first time we have a local contact point if we need it thanks you are good guys and means a lot to us". 🙂
Philip may be one of our oldest neighbours with a life lived to the full travelling the world – he is currently putting pen to paper to see if he can share some of his travel tales, keep linking in and check out his recommendations in Tell Us Your Story plus see the end of the Blog to see what else he has had time to write ……………….
GREAT WEBPAGE AND REGULAR UPDATES BY YOUR LOCAL QUEEN EDITH'S COMMUNITY FORUM https://queen-ediths.info

LIZ'S LITTLE TIPS
I WILL BE 80 THIS YEAR AND ROBERT WILL BE 85 HE KEPT FIT SAILING AND I AM A KEEN DANCER A COUPLE OF OUR TOP TIPS – Roses Lime Juice is a good refreshing cordial that can be drunk on its own or with something a little stronger 🙂 The Green Goddess has some good gentle exercise for those of us a little older and the NHS (On you tube I am told) has some great exercise at home ideas – lots of free trials out there now e.g. https://www.gymondo.com/en/?gclid=EAIaIQobChMIwcKo88W16AIVVODtCh3a1AfeEAAYASAAEgKTo_D_BwE WORRIED ABOUT GOING OUT AND ABOUT FOR EXERCISE ONCE A DAY AND GETTING CAUGHT SHORT we would recommend a Baxter's leek and potato soup will fill you up but not leave you worried about public conveniences being closed! 🙂
THANKS FOR BEING IN TOUCH, OFFERING HELP TO NEIGHBOURS, CHECKING IF THEY NEED ANYTHING AND BEING READY TO ASSIST ANY ONE IN REDCROSS AREAS 🙂
FREEBIES & DEALS FOR NHS Staff, Carers, Emergency & Council workers https://www.hotukdeals.com/discussions/nhs-carers-and-emergency-workers-freebies-offers-thread-3424268
LITTER PICKING CURRENTLY WILLIAM (BILL) HAS LEFT STANSGATE AVENUE SO LOOKING FOR SOMEONE NEW. IMMY & INGRID WILL DO GREENLANDS AND WILL TRY THEIR BEST TO KEEP OUR AREA CLEAN – THEY WILL FOLLOW COUNCIL SOS TEAM AND HEALTH GUIDANCE
Thanks Michael and Helen who already cleaned up and still are in Greenlands and Red Cross Lane and Alison who has kindly joined in with ad hoc cleans
WE HOPE THOSE COMING INTO OUR NEIGHBOURHOOD WILL PLEASE NOT FLY TIP PLEASE USE THE BINS OR PLEASE TAKE YOUR PPE (Face masks, disposable gloves) TISSUES/WIPES, LITTER HOME AND USE THE SMOKING SHELTER ASHTRAY FOR BUTTS – Please do not leave cigarette butts all over our streets and roads
Robert Pollock will be the new Cambridge City Council CEO in post from April 2021
Mr Pollock said after his appointment: "We're all living though difficult and unprecedented times. Cambridge has a resilient economy, an active social sector and many world leading organisations that can support a quicker recovery. I'm looking forward to working on this ambitious agenda and supporting the council to embrace new ways of working so we can live within tight financial constraints."
robert.pollock@cambridge.gov.uk
Robert Pollock Chief Executive Cambridge City Council
"Cambridge is a wealthy, fast-growing city renowned internationally for knowledge creation, the tech industries and biosciences. It is one of the best small cities in the world and one of the best places to live in the UK. You might not expect it to hold the unenviable title of being the most unequal city too."
https://www.themj.co.uk/Levelling-up-the-UKs-most-unequal-city/221733
Robert has responsibility for all the council's staff and services.
Cambridgeshire County Council
Executive Business Support Manager: Julia Pettit Julia.Pettit@Cambridgeshire.gov.uk or 01223 699188
Director of Business Improvement and Development
Cambridgeshire County Council and Peterborough City Council Executive Assistant: Rebekah Ginn Rebekah.Ginn@Cambridgeshire.gov.uk or 01223 703292
Chief Executive of Cambridgeshire County Council – From Feb 2022 Stephen Moir
stephen.moir@cambridgeshire.gov.uk
"My immediate priority is to consider how we build on Cambridgeshire's great legacy for innovation, together with our key partners, to tackle some of the challenges faced not just by the county, but the whole world. For instance, how we work together on measures to combat the climate emergency, reduce food and fuel poverty, and ensure the safety and well being of all our residents."
Chair of Council Stephen Ferguson stephen.ferguson@cambridgeshire.gov.uk
Chief Executive – Liz Watts South Cambridgeshire
liz.watts@scambs.gov.uk
Chair of Council Bridget Smith Cllr.BridgetSmith@scambs.gov.uk
East Cambridgeshire Council Chief Executive John Hill
Chair of Council Alan Sharp alan.sharp@eastcambs.gov.uk
SATURDAY 14TH MARCH AMAZING CHARITY GROUP OUT WALKING FROM ROSIE HOSPITAL CUH CAMPUS TO BOTTISHAM (10 MILES!) 🙂
THANKS REDCROSS AREAS RESIDENTS ASSOCIATION MEMBERS CLEARING THE ROAD OF IDLING AND ILLEGAL WAITING AND PARKED CARS ON THE PAVEMENTS AND ON DOUBLE YELLOW LINES – THEY HAD BUGGIES, WHEELCHAIRS, MOBILITY ISSUES AND SAID IT REALLY HELPED THEM TRAVEL SAFELY DOWN RED CROSS LANE 🙂
THINGS TO DO AT HOME – MOSTLY FREE – WE WOULD LOVE YOUR RECOMENDATIONS TO ADD 🙂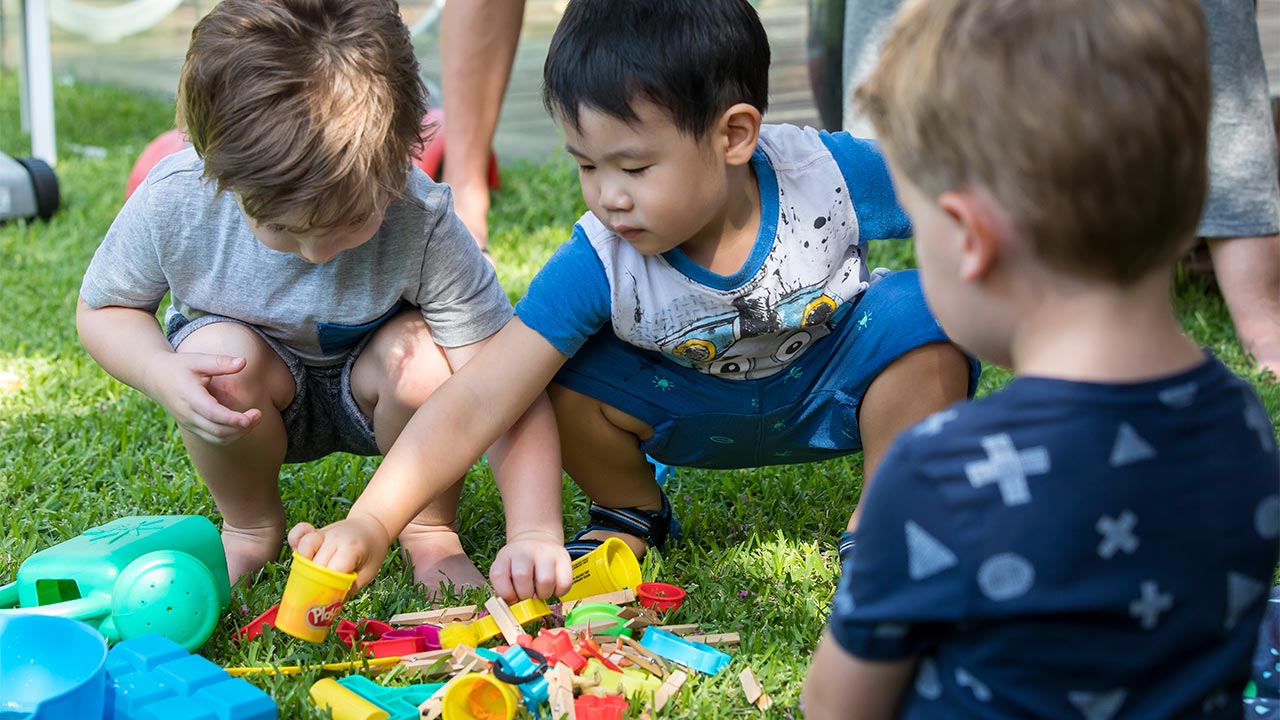 FREE THINGS TO DO WITH CHILDREN
You may already be aware of these free on line Lego masterclasses
https://www.shortlist.com/news/these-lego-livestreams-will-make-you-a-master-builder-in-no-time-402137
Government recommended sites for teaching at home
https://www.gov.uk/government/publications/coronavirus-covid-19-online-education-resources/coronavirus-covid-19-list-of-online-education-resources-for-home-education
Pearson's resources are rated high for home schooling
https://www.pearson.com/uk/educators/schools/update-for-schools/primary-support.html
British Council is usually good for resources at home
https://www.britishcouncil.org/school-resources/find
Most parents use the BBC Bitesize
https://www.bbc.co.uk/bitesize
Sumdog does get used a lot too by parents in role of teachers at home
https://pages.sumdog.com/home-learning-during-school-closures/
Parents tend to use this site for homework but now being used as a teaching tool
Primary Homework Help for Kids – by Mandy Barrow
Teachers use this site but now parents at home are using too – recommended by Unis
Useful site about school closures and resources available
Fun basic level math apps
https://apps.apple.com/gb/app/id1271712039
https://apps.apple.com/gb/app/math-bakery-first-grade/id1024476751
You may or may not want to discuss COVID-19 with your family but a good book here for children
Out now: a free information book explaining the coronavirus to children, illustrated by Gruffalo illustrator Axel Scheffler
Interesting science lessons
https://www.abpischools.org.uk/
Silly science and experiments
http://www.planet-science.com/categories/experiments.aspx
NASA has some interesting bits
Kids and adults can now become a (virtual) astronaut, thanks to NASA
Free guitar lessons
https://try.fender.com/play/playthrough/
FREE Islamic Digital Resource Library for Kids. For updates on new things to do in the Tree House
https://www.learningroots.com/pages/tree-house
https://pages.sumdog.com/home-learning-during-school-closures/
https://pages.sumdog.com/home-learning-during-school-closures/
https://www.hotukdeals.com/discussions/free-offers-to-keep-you-and-the-family-entertained-at-home-3424533?utm_source=newsletter&utm_medium=email&utm_content=position_21_textlink&utm_campaign=21-03-2020
https://www.marchnetwork.org/creative-isolation
E.g. Free coding courses FL – https://www.futurelearn.com/programs/introduction-to-coding-and-design?utm_campaign=fl_ioc_digitalskills_2020&utm_medium=futurelearn_cpc_ppc&utm_source=google&utm_content=6&utm_term=course&gclid=EAIaIQobChMI7rWtm–f6AIVBbDtCh21LQKxEAAYASAAEgLOlPD_BwE
IT – https://ocw.mit.edu/index.htm
Open University – https://www.open.edu/openlearn/free-courses/full-catalogue
Ted Talks – https://www.ted.com/talks
Physics fun – https://www.youtube.com/user/minutephysics
Hobbies – https://www.lifehack.org/articles/money/this-list-50-low-cost-hobbies-will-excite-you-2.html
Lots of sites to learn a language e.g. – http://www.openculture.com/freelanguagelessons
POSSIBLE BOOK SITES – Open Culture
Open Library
Overdrive
Project Gutenberg
Read Print
Riveted
Tor
Wattpad
Wikisource
World Public Library
Goodreads
International Children's Digital Library
Internet Sacred Text Archive
ManyBooks
OUR NEIGHBOURS – NINE WELLS RESIDENTS ASSOCIATION
RED CROSS LANE & STANSGATE AVENUE NEIGHBOURS -THANK YOU THE AREA LOOKS SO MUCH BETTER THOSE LESS MOBILE OR WITH CHILDREN CAN GET AROUND MORE SAFELY – THANKS FOR BRINGING OR TUCKING IN BINS 🙂
OUR LOCAL NHS (CUH Campus) AND BELL LANGUAGE SCHOOL ARE OUT WEEKLY CLEANING RED CROSS LANE AND STANSGATE – *** YOU ARE STARS ***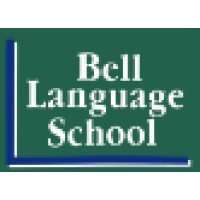 TUESDAY 10TH MARCH – THANKS GREENLAND'S RESIDENTS DEALING WITH THE FLY TIPPING SO QUICKLY – WELL DONE GREAT CARE OF YOUR COMMUNITY AND NEIGHBOURHOOD 🙂
SUNDAY 1ST MARCH A SUNNY START TO THE DAY – THANKS GREENLANDS AND NINEWELLS RESIDENTS OUT AT 8AM CLEANING UP THE LAST OF THE WASTE. A BIG SHOUT OUT FOR HELEN FROM NINEWELLS SHE IS A COMMUNITY STAR DOING LITTER PICKING FROM NW THROUGH TO GREENLANDS AND RED CROSS LANE 🙂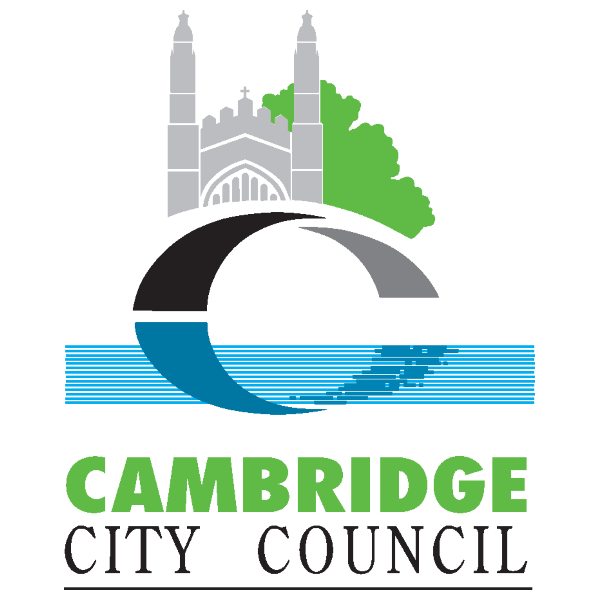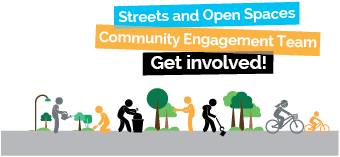 Clean Up & Green Up morning on WEDNESDAY 26TH FEBRUARY 9.30-11.30 was extended to 1.30 and was a great success, 12 volunteers and over 50 people either living here or working in the area stopped to say what a good job everyone was doing for our community. Mark popped out to say hi and stayed over 2 hours he said 'This is a great event really glad to be part of it' and Ben said foolishly 'Happy to help anytime' we know where you are Ben. Thanks go too to the Ed our Council Area Ranger & SOS & Community Engagement Team, Waste, Environmental Health, Envirocrime, Parking Enforcement, Community Pay Back. Bell and the NHS deserve a shout out as they are committed to cleaning Red Cross Lane of butts and litter on a regular basis this is such superb news.
Email raracb2@yahoo.com
Let us know your concerns, get or share local contacts or tell us about events/fun things happening in our area, thanks, Tess who is a community star & Scarlet who is a community issues and ideas connector
RedCross Areas Residents Association (RARA)
'There is no power for change greater than a community discovering what it cares about'. Margaret Wheatley
A Resident Association (RA) can be an informal or formal group of people who live, work or are connected to a neighbourhood, maybe moving through it to access schools, work, transport etc. They identify and decide ways in which they may be able to deal with concerns that affect this local community. The RedCross Areas Residents Association (RARA) is informal and actively includes all visitors living short or long term in the area, interested neighbours/locals and organisations /agencies. Residents includes all so you may be a short term visitor/tenant, sub letter, house sharer, leaseholder, freeholder etc. RARA listens to and values all viewpoints. We were inspired by Sam Chair Queen Edith's Community Forum and Tess our Community Connector.
OUR COMMUNITY – Tell us your story ……………………..
I was brought up in Cambridge but left when I finished school in 1978. I met my husband when I was visiting in 1994 and we bought our house in Stansgate Avenue in 1996. We have seen many changes to the area since then and are very supportive of the RedCross Areas Residents' Association. We have been impressed with the progress made to date on various issues of concern and support the idea of having an integrated group whereby we could assist each other as necessary and develop more of a community than there has been previously.
Jo Vice Co ordinator
ADVENTURES OF THE IMAGINATION – I could never have imagined my life after 1982, the publication of the UK edition of my reference guide "A Lifetime's Reading:500 great books to be enjoyed over 50 years". I was 44, and writing roughly one travel book a year, as well as poetry, drama, and spending on average one day a week painting, collage and assemblage. Since then, nearly 40 years ago, I have eagerly devoured at least one or two more lifetime's reading, and I thought you'd like some suggestions to being us up to date. First is "30,000 Years of Art" (Phaidon, 2007), revised and abridged as "10,000 Year of Art" (2009), a brilliant world-wide illustrated album in chronological order – keep linking in as I will be adding more. Philip Writer
I was originally born in China, stayed for many years in the US to pursue my Ph.D and postdoc education before I came to Cambridge, UK to work as a scientist. Cambridge is an international cultural city where I have lived now for over 8 years. It's very nice for people to establish the Residents Association and also the Nextdoor network in the community. Recently my new neighbours have organised events and volunteered their handyman to do tasks for our neighbourhood. I would enjoy participating with this new Residents Association for our area to develop a caring community.
Thanks, Minmin Founder
I would love to hear any issues about cycling and give you information on work we are doing with your Residents Association, Matt
Useful Links-local groups supporting RARA & we offer our time and skills to=working together positively
(RARA) Your Resident Association and locals are very community minded around RedCross Areas volunteering in many different ways some at Addenbrooke's, some fundraising for Addenbrookes Charitable Trust, Citizen Advice Bureau, Council SOS Team, Nightingale Community Garden, Cambridge ReUse, Cambridge Cycling Campaign, Homeless Shelters, Cambridge Convoy Refugee Action Group, Rock Road Library Friendly Café, Cambridge Families Holiday Lunch Programme, Cambridge City Food Bank, Cambridge Family Mediation Service, Cambridge Older Peoples Enterprise, dog walking, visiting housebound neighbours and the very impressive list goes on …………..
Some links to find out volunteering opportunities in Cambridge https://www.cambridge.gov.uk/volunteering https://www.cam.ac.uk/about-the-university/volunteer https://www.gov.uk/government/get-involved/take-part/volunteer
CAMBRIDGESHIRE POLICE – THANKS ANDY FOR INITIATING COLLABORATIVE WORKING ON YOUR PATCH HERE IN SOUTH CAMBS. BY ADDENBROOKE'S AND KIRI FOR YOUR STERLING WORK IN OUR COMMUNITY MUCH APPRECIATED.
Queen Edith's Community Forum – Who's work here in our area inspired and supported the setting up of this Residents Association – BRAVO! https://queen-ediths.info/
A BIG THANK YOU TO EDWARD NUGENT COMMUNITY RANGER At Cambridge Council & The SOS Community Engagement Team https://www.cambridge.gov.uk/streets-and-open-spaces-volunteers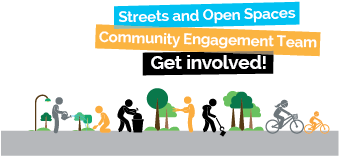 SOUTH AREA COMMITTEE – THANK YOU FOR ALL YOUR EFFORTS TO IMPROVE SOUTH CAMBRIDGESHIRE WE ARE GLAD TO HAVE YOU WORKING TOGETHER IN OUR AREA. You can just turn up and pose a question or send them to the Committee in advance https://www.cambridge.gov.uk/get-involved-at-your-local-area-committee
The South Area Committee is made up of councillors from Cherry Hinton, Trumpington and Queen Ediths Wards. Area Committees provide the opportunity for the public to give your views and ideas for improving community life in your neighbourhood, they meet four times a year.
Nightingale Community Garden: http://www.nightingalegarden.org.uk/
St James: http://stjamescambridge.org.uk/
Cambridge Chinese Scholar Christian Church (CCSCC), who hold a service and other activities in the Chinese language at St James Church each Sunday.
St John: https://www.stjohntheevangelistcambridge.org/
Waitrose Community matters https://www.waitrose.com/content/waitrose/en/home/inspiration/community_matters.html
Rock Road Library
Friendly Café – Hot & cold drinks, snacks & good company – Free
All welcome – Every 3rd Thursday of the month
From 2 to 3.30 pm – Run by volunteers including from RedCross Areas Residents Association (RARA), with support from Friends of Rock Road Library. Room hire sponsored by Helping Hands Homecare, 124 Wulfstan Way. Refreshments sponsored by The Co-op at the Marque. Start-up assistance from EACH charity shop, Cherry Hinton Road, Cambridge Re-Use and Waitrose, Trumpington.
SOME CONTACTS
Police ALWAYS Dial 999 in an emergency for Police/Fire/Health
If needing to report criminal activity or issues go on line to Cambridgeshire Police site and click the green chat box on the right hand bottom side of your screen, talk direct to an operator for the Police who will assist and direct you where necessary
https://www.cambs.police.uk/report/Report-Shared/Report-a-crime
101 – The non-emergency number for the Police not free (15p charge-your provider not Police charge)
111 – The non-emergency medical number
PARKING Enforcement for Illegal Parking etc. Cambridge Council Parking Control
01223 727915 parkingcontrol@cambridgeshire.gov.uk
If any Addenbrooke's or NHS Trust Foundation Issues contact
Ian Walker – Head of Corporate Affairs main no then ask for him 01223 245 151
ian.walker@addenbrookes.nhs.uk Twitter @ianpaulwalker
Cambridge Council Report a Highways Issue e.g. obstruction on paths, potholes, missing signs etc. https://highwaysreporting.cambridgeshire.gov.uk/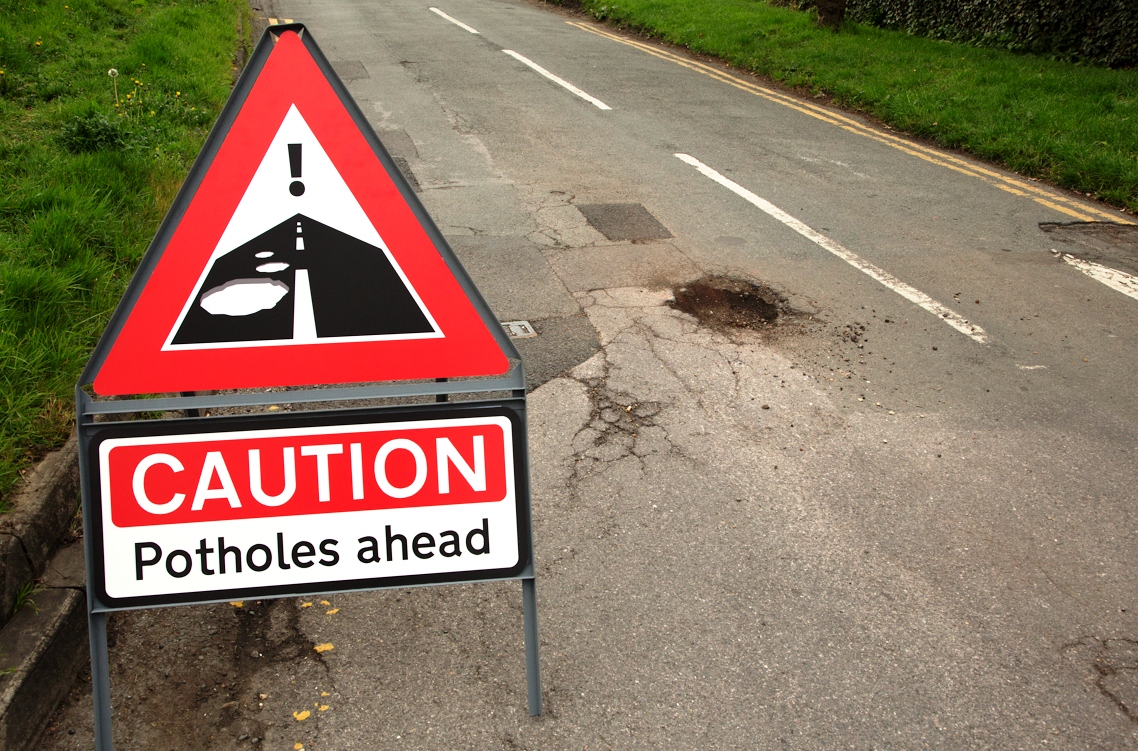 Bell English Cambridge https://www.bellenglish.com/ enquiries@bellenglish.com
INFORMATION ON MANAGEMENT AGENTS OF PROPERTIES AND/OR ESTATES IN REDCROSS AREAS & HOMO/Licencing Email raracb2@yahoo.com
MP (Member of Parliament)
Anthony Brown – you have to put your full name address and postcode for him to decide if he will reply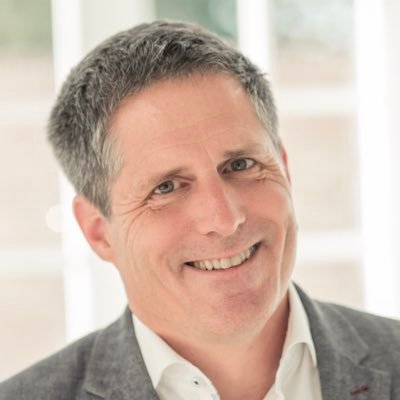 anthony.browne.mp@parliament.uk
The UK public elects Members of Parliament (MPs) to represent their interests and concerns in the House of Commons. MPs consider and can propose new laws as well as raising issues that matter to you in the House. This includes asking government ministers questions about current issues including those which affect local constituents.
City Councillors
Sam Davies sam.davies@cambridge.gov.uk 01223 756568
Jennifer Page-Croft 01223 473 223 jennifer.croft@cambridge.gov.uk
Daniel Lee daniel.lee@cambridge.gov.uk
The council is made up of 42 locally elected councillors, representing 14 wards across the city. They make decisions on how to improve local services on behalf of local people.
County Councillor
Alex Beckett
Email: alex.beckett@cambridgeshire.gov.uk
Mobile Telephone No: 07729 977826
CHAIR Highways & Transport Committee. The County Council looks after schools, libraries, social services, roads, waste disposal, streetlighting and trading standards.
Cambridge Council Environmental Damage or related issue
Tony Durman tony.durman@cambridge.gov.uk
Cambridge Council Littering/Droping cigarette butts etc. – Envirocrime
RAISED TO DATE BY PEOPLE LIVING ON RED CROSS LANE, STANSGATE AVENUE AND GREENLANDS
1/ Excessive numbers of cars on streets, illegally waiting, parking on double yellow lines, pavements, across dropped kerbs, even residents drives! Wearing uniforms and lanyards. Creating their own queue on pavements and double yellow lines refusing to allow residents to park as they have not joined this up to 10 cars unofficial queue that is made up of adults in uniforms and lanyards.
2/ Dangerous waiting on double yellow lines for parking for spaces or actually parking overnight in the turning points on all 3 roads due to (1) creating dangerous lines of sight for drivers, pedestrians, cyclists.
3/ Dangerous speed by (1) of cars to gain parking spaces with reduced sight lines (2) especially during early evening/night to early morning when it is dark.
4/ When adults in uniforms and with lanyards and/or staff badges are asked to move from (1) (2) (3) some residents have received abusive behaviours, even when the person is not only illegally parked but on some occasions parked on residents driveways.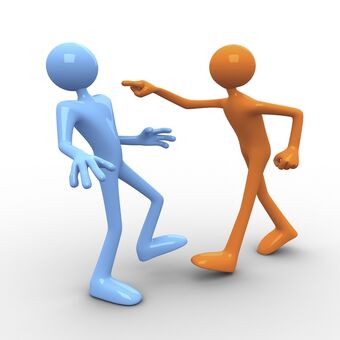 5/ Groups in uniforms, high viz jackets, black fleeces and lanyards smoking and dropping PPE disposable masks/gloves, tissues/wipes, litter and cigarette butts and blocking use of the pavements and crossing the street as often sat on pavements with legs out into the roads on very narrow pavements outside residents houses and gardens on Red Cross Lane and Greenland's.
6/ Groups with lanyards on outside Bell smoking and dropping litter and butts on very narrow pavement opposite residents houses on Red Cross Lane and Stansgate Avenue.
7/ Uncared for area, fly tipping, rubbish overflowing and bins left out for long periods of time on narrow pavements making access dangerous as if residents step into the road to pass bins they have cars coming at them at speed. Neighbours ask if poss can you help each other bring bins in as difficult for children, cyclists and those with mobility and disability issues, thanks.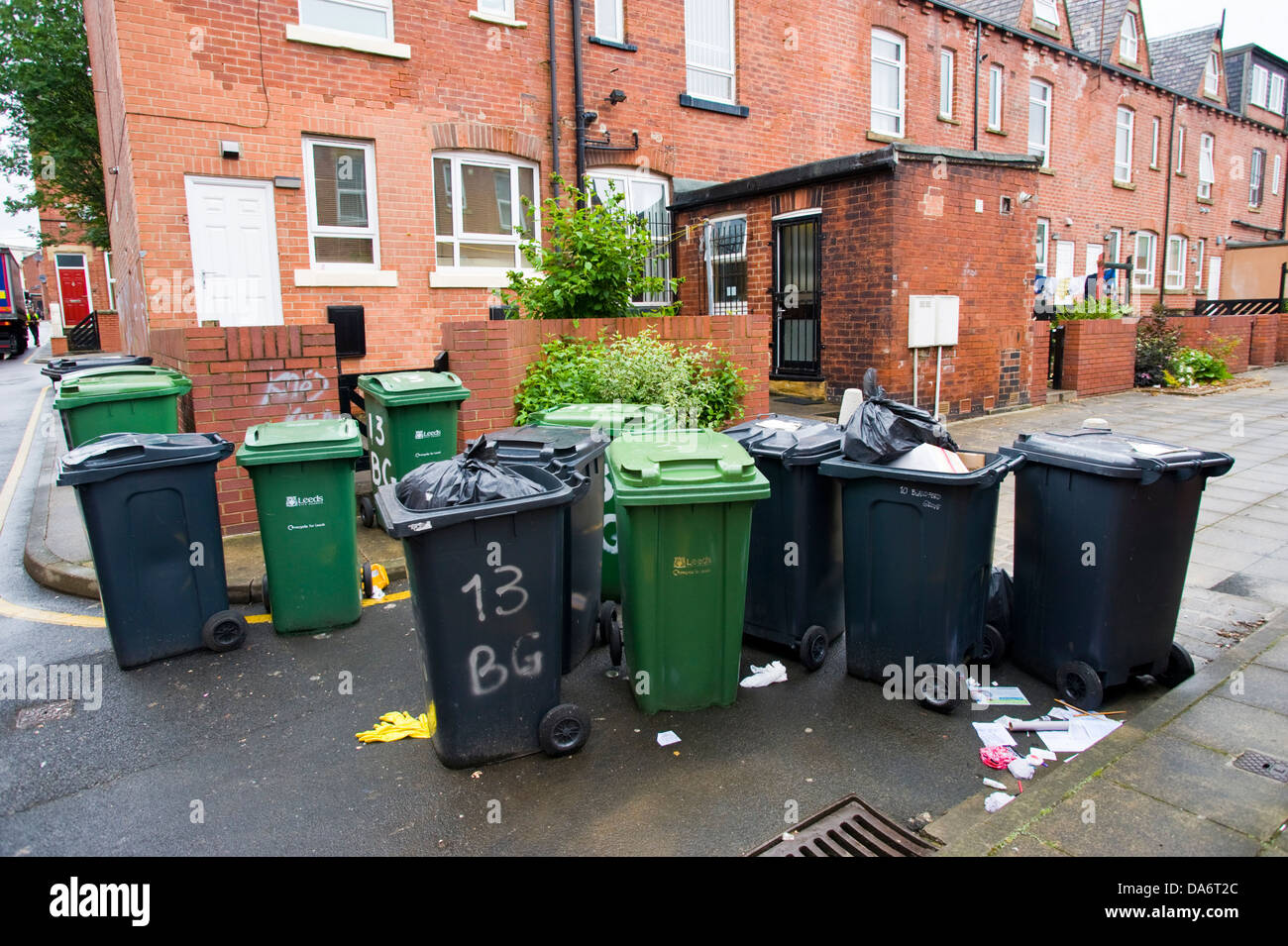 8/ Supermarket deliveries and taxis – noise from idling engines running often on pavements, double yellow lines often blocking residents being able to use their drives. Carers have been unable to park and visit clients so please help out if you can much appreciated.
Car idling on road and double yellow lines blocking sight lines opposite Stansgate Avenue
9/ Safety due to low street and estate lighting.
10/ Low level anti social behaviours from different groups e.g. uninvited traders, also in the streets and towards residents often at night and some low level vandalism by smokers to Virgin Boxes etc. and some graffiti on an Addenbrooke's Charitable Trust property.
2 GREENLANDS – Belongs to Addenbrooke's Charitable Trust
Junction with Greenlands and Red Cross Lane
Scroll Down for Latest Information
Queen Edith's crime stats are down from a high in Oct 2020 417 to Jan 2021 181 Look up your own streets just enlarge the mapYour area (cambs.police.uk)
Crime in CB2, Cambridge – move grey line at bottom of table to see all crimes
| | ASB | Burglary | Robbery | Vehicle | Violent | Shoplifting | CD&A | Other Theft | Drugs | Bike Theft | Theft From the Person | Weapons | Public Order | Other | Total |
| --- | --- | --- | --- | --- | --- | --- | --- | --- | --- | --- | --- | --- | --- | --- | --- |
| Jan 2021 | 29 | 8 | 3 | 2 | 51 | 6 | 19 | 16 | 5 | 17 | 1 | 2 | 20 | 2 | 181 |
| Dec 2020 | 43 | 8 | 2 | 7 | 60 | 13 | 14 | 19 | 5 | 34 | 9 | 2 | 14 | 4 | 234 |
| Nov 2020 | 44 | 13 | 4 | 22 | 68 | 12 | 27 | 20 | 7 | 66 | 3 | 4 | 26 | 4 | 320 |
| Oct 2020 | 85 | 8 | 1 | 11 | 77 | 24 | 36 | 24 | 5 | 103 | 7 | 3 | 27 | 6 | 417 |
16th February 2020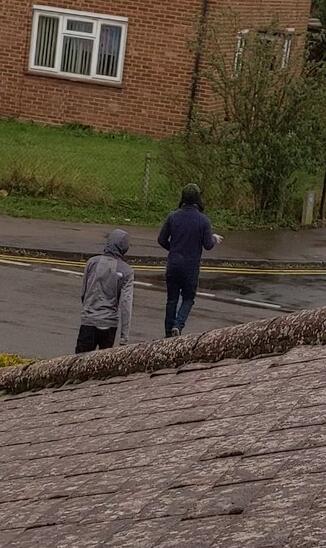 Be Aware Notification – THIS IS JUST FOR INFO AS THIS AREA IS DEEMED A LOW CRIME AREA – 2020 February – April 2020 7 known incidents / May – July 6 known incidents / Aug – October 8 known incidents / Nov – Dec 5 known incidents (e.g. bikes stolen, electric scooter stolen, burglary, personal property stolen, anti social behaviours, illegal parking on drives, attempted stealing of a new motorbike etc. ) Other issues such as graffiti, fly tipping, illegal parking, dumped bikes etc. dealt with by neighbours and the Council – sadly there has been an increase in these issues at years end so there will be a Multi agency approach to dealing with these early in 2021
April 2020 onwards there has been an increase in distraction burglaries nationally – basic advice you do not know someone do not let them in, do not pay them for good/services or to do shopping etc.
Advice from the police includes:
• For phone calls or emails remember that the police or bank will NEVER ask you to withdraw or move money or disclose your PIN number or passwords. If you are suspicious of a phone call then please end the call and report it to the police, but wait at least five minutes before using the same line or use a different number.
• Never grant strangers remote access to your computer.
• If someone knocks at your door and you aren't expecting them or don't recognise them don't let them into your home. If you are expecting someone ask for identification before letting them in.
There were 4 incidents when the Residents Association formed from Feb 2020 in our area the 1st being a man saying he was collecting for charity yet had no paperwork but carried a rucksack, this was immediately reported to the Police who took it seriously dispatched an Officer as warned residents of incidents of people going equipped to access properties.
The 2nd was 2 men who approached a home but ran off when they saw CCTV nearby, again the Police were notified and the Police gathered clear pictures from CCTV on a nearby orgs.
The 3rd and 4th incidents this week 3-7th Feb 2020 were not seen first hand, one a resident thought someone had been in their garden during the day whilst they were out. The next was heard rather than seen again this was during the day. A residents back gate was opened and the residents sat inside could not immediately be seen by anyone outside. The residents heard what sounded like 2 men speaking quietly, they shouted who's there and the people withdrew themselves. By the time one of the residents got up, got outside and to their gate no one could be seen, this incident was reported on the Police 101 chat line who said it was imported for them to know immediately of suspicious behaviours.
RARA put this out on Social Media and were inundated with thanks and likes by our community and those near by for sharing info.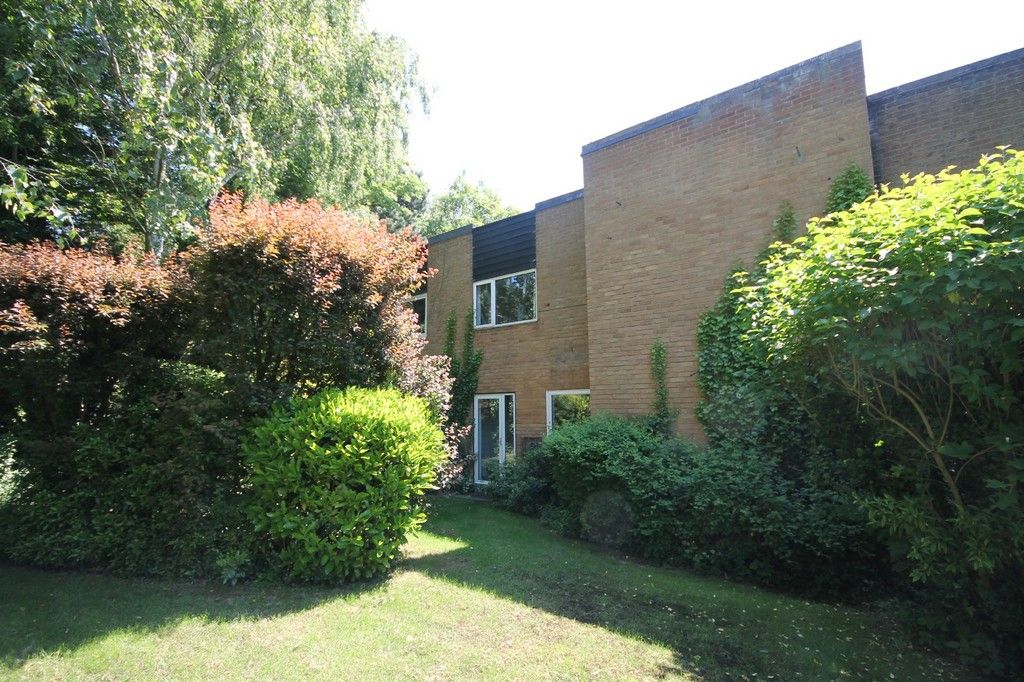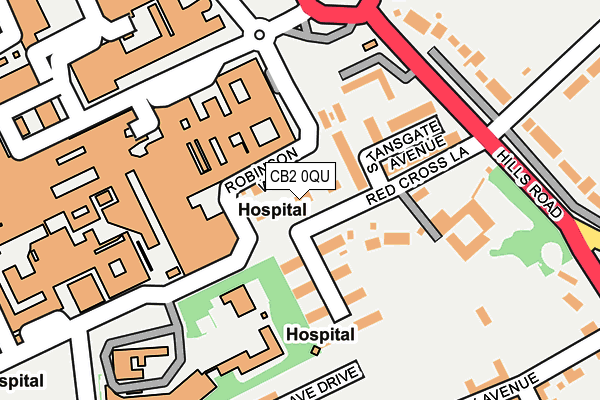 NO ENEMIES : ONLY FRIENDS Understandably, given the fraught nature of life in 2020, in some people anxiety and fear overcome our natural optimism about 'getting through the day' . I can't do this 'fear' because my paternal grandfather managed to survive the Battle of the Somme (though scathed: he limped for the rest of his life) when 57,000 British casualties were recorded on 1 July 1916 alone. My father managed to survive the London bombings of the World War II. I survived the Libyan Revolution of 1969, my wife and two young daughters had to be sent home on a British Airways flight from Tripoli, while I managed to get work despite snipers on the roofs, tanks on the streets and machine-gun firs all around. At a certain point I 'locked down' but skirted the curfew to see what was happening day by day, and survived on fresh fruit and veg, tins of soup, meat and oily fish and bottled water. In Britain 2020, by contrast, there are no human enemies: only friends. Neighbours keep each othered informed, my daughters phone to check I am fine (I am fine), and friends bring newspapers and groceries. The weather is just as glorious as it was in Libya 51 years ago, and levels of air pollution and noise pollution have dropped dramatically and very noticeably. There is no comparison with the Blitz because nobody is trying to kill us. Quite the reverse: the Government is promising help to big business, small business, the employed and self employed. I fear for countries without a strong infrastructure, but not for anyone in a nation which has always pulled together, and always will. Once a day, people leave their homes to applaud the NHS and other essential workers keeping us going. Personally, I applaud them all day long. A MILLION THANKS!