Welcome to RARA – A New Local Blog for Red Cross Lane, Stansgate Avenue and Greenlands
CB2 CAMBRIDGE UK
RedCross Areas Residents Association
CAMBRIDGESHIRE COUNCIL COMMENDATION IS FOR EVERYONE AS IN JUST 6 MONTHS PEOPLE IN REDCROSS AREAS HAVE HELPED THEIR COMMUNITY FROM SMALL ACTS OF KINDNESS TO REGULAR VOLUNTEERING – OUR THANKS GO OUT TO ALL OF YOU 🙂
COVID 5TH NOVEMBER LOCKDOWN – https://www.gov.uk/guidance/new-national-restrictions-from-5-november
6 MONTH CELEBRATION FOR THE RESIDENTS ASSOCIATION 15 ACHIEVEMENTS TO DATE 🙂
PLEASE EXTEND FREE ON SITE PARKING FOR NHS AND ALL KEY WORKERS see https://www.gmb.org.uk/news/gmb-calls-extension-free-parking-nhs-staff-indefinetly
NHS STAFF DISCOUNTS – CHECK WITH PROVIDER THEY STILL OFFER OR IF OFFER HAS CHANGED https://www.england.nhs.uk/coronavirus/nhs-staff-offers/
NEXT DOOR – FREE SITE TO CONNECT WITH NEIGHBOURS 22% OF QUEEN EDITH'S LOCALS USE IT – It's where communities come together to greet newcomers, exchange recommendations, and read the latest local news. Where neighbours support local businesses and get updates from public agencies. Where neighbours borrow tools and sell sofas. It's how to get the most out of everything nearby. Welcome, neighbour. https://nextdoor.co.uk/
For essential workers who earn
low wages, we need to build
homes available at the lowest
levels of rent. Many essential
workers already live in social
rented homes, but many more are
trapped in an unaffordable and
insecure private rented sector,
often in shared or overcrowded
homes. They may not be on
councils' housing lists or, if they
are, they may be unlikely to be
allocated social housing in areas
of high demand. SEE REPORT https://www.networkhomes.org.uk/media/9201/g15-homes-for-heroes-web-dps-final.pdf
WINTER WALKS
GOING BRILLIANTLY – PEOPLE WHO LIVE HERE, VISIT OR WALK THROUGH TO WORK SAY THANKS TO ALL THE NEIGHBOURS AND AGENCIES CLEARING UP THE STREETS AND PAVEMENTS – CYCLISTS AND THOSE ON SCHOOL RUNS SAY A MASSIVE THANK YOU 🙂
HOPING TO BRING A LITTLE COLOUR TO OUR WINTER WALKS (keeping our pathways clear of bins and removing slippy wet leaves for those on school runs using bikes and scooters plus aiding those with mobility issues). Below achieved by 5 locals in 2 hours on a wet, cold and windy autumn afternoon – Red Cross Lane
RARA ALTERNATIVE HALLOWEEN – PENELOPE DROPPED OFF JELLY BEANS AND SMALL TOYS TO FAMILIES IN RED CROSS LANE, STANSGATE AVENUE AND GREENLANDS
Supported Pumpkin Picnic Take Away October 27th at St James Church
http://stjamescambridge.org.uk/
PROTECTING TENANTS – Coronavirus Act 2020 – GOV UK (2020) – KEY WORKERS DESERVE GOOD HOMES
In 2019, 10.6 million of those employed (33% of the total workforce) were in key worker occupations and industries.
The largest group of those employed in key worker occupations worked in health and social care (31%).
28% OF KEY WORKERS RENT (Office for National Statistics 2020)
The Act provides protection to social and private tenants by delaying when landlords can start proceedings to evict tenants. The provisions of the Coronavirus Act 2020, which increased the required notice period length, have now been extended through legislation.
This means that from 29 August 2020, with the exception of the most serious cases, landlords are not able to start possession proceedings unless they have given their tenants six months' notice.
COMING SOON – ANIMAL GALLERY …………………………….
EXTRA EXTRA!!!!! – NEW VOLUNTEER LITTER PICKERS
Greenlands & Red Cross Lane-Art, Stansgate Avenue-Jo, GL/RCL&SA-Sophia/Penelope
Red Cross Lane Area Neighbourhood Watch Scheme
PLEASE JOIN – We work with and get info to give to you
Fire & Rescue Service / GetSafe Online / Office of the Police & Crime Commissioner SGN / Action Fraud (NFIB) /
Gas Emergency Service & The Police
Please consider joining 2 quick stages
The more people signed up supports our community & means info comes directly to you – here briefly or long term do join us & help us
1/ Join National Scheme
https://www.ourwatch.org.uk/join
2/ Find our scheme and join – either go direct via link or put in your post code
https://www.ourwatch.org.uk/scheme/52487/red-cross-lane-area
JO'S GREAT IDEA OF A RARA PICNIC (Street Party)
JO'S RARA PICNIC (Street Party) HAS HAD TO BE PUT ON HOLD BUT IT IS THE BIG IDEA GOING FORWARD AND HOPE WE HAVE SOME IDEAS IN THE NEXT 6 MONTHS WHEN IT CAN HAPPEN AND HOW IT CAN INVOLVE EVERYONE AND YOUR TALENTS Do you write stories or poetry, make crafts, do you or your child play an instrument, sing, dance, write, do you cook, create, sew, make music, face paint, paint, do sports, could you help set or clear up, print invites just a few ideas if you have more we would love to hear them ……………….
WEDNESDAY 12TH AUGUST MEETING WITH POLICE, COUNCILLOR COLIN MCGERTY AND FRANK PINNER PRINCIPAL BELL SCHOOL. A chance to share issues impacting on residents whilst looking at the proposals to develop a Safe Active Travel Plan for those travelling through and those living here. Some residents first choice in some areas would be residents parking but this is not a current option. Residents will have the option to work with Councillor Amanda Taylor in the future if the Council allows bids for residents parking if it is no longer paused after April 2021. They can ask for Council Consultation to see if residents support residents parking but there is a cost to the area requesting it and over 50% have to support the request (links to more info below) . Discussed was changing the exit so no right turn from Red Cross Lane, obviously it is a nuisance for those who drive. Yet residents said if overall it makes the roads and cycling safer combined with the fact the children cycling and walking to school will be in less danger they can see the possible value to this change. Residents were told of the proposal to consider moving the pedestrian crossing, there seems to be an argument in joining the cycle routes and making it safer for NHS staff cycling into the Hospital site and those also cycling into study, train, work etc. in Cambridge.
RESIDENTS PARKING SCHEME PROCESS TO APPLY & HOW THEY WORK
https://www.cambridgeshire.gov.uk/residents/travel-roads-and-parking/parking-permits-and-fines/parking/resident-parking-scheme-consultations https://www.cambridgeshire.gov.uk/residents/travel-roads-and-parking/parking-permits-and-fines/parking/resident-parking-scheme-consultations
GREAT WEEKLY EMAIL FROM QUEEN EDITH'S COMMUNITY FORUM TEAM OF LOCAL VOLUNTEERS GIVING INFO ON WHAT'S ON, HAPPENING, UPDATES FOR QUEEN EDITH'S AREA https://queen-ediths.info/daily-email/
CHAIR – Sam Davies Awarded an MBE 2020
This award is given by the Queen to an individual in recognition of community achievements or a local "hands-on" service that has set an example to others.
WHAT A DIFFERENCE A CONE MAKES
Cones can only be temporary we need permanent solutions
1ST TIME THIS JUNCTION RED CROSS LANE AND GREENLANDS HAS BEEN SAFE SINCE OCT 2019
Residents hope the Council can find long term solutions to the illegal waiting, idling engines, parking on pavements and/or double yellow lines. We would like verges, planters, raised edging and small posts any solution that works beyond the temporary no waiting cones 🙂
REALISM & ROADS & RESULTS
CAMBRIDGE COUNCIL INFO ON WHAT THEY ARE DOING FOR ACTIVE TRAVEL TO HELP PEOPLE TRAVEL SAFELY ON THE STREETS AND ROADS AS THEY RETURN TO WORK https://www.cambridgeshire.gov.uk/residents/travel-roads-and-parking/roads-and-pathways/traffic-regulation-orders/experimental-traffic-regulation-orders
Cambridge Cycling Campaign explanation of Modal Filters and ways they may make areas safer on roads and pavements for pedestrians and cyclists, make driving safer and may decrease noise and pollution https://www.camcycle.org.uk/blog/2020/07/modal-filters-help-make-roads-safer-for-everyone/
ROADS & RESULTS – A resident asked for double yellow lines to be redone on Greenlands – Highways actioned this.
A resident asked for potholes on Greenlands and Red Cross to be filled – Highways actioned this.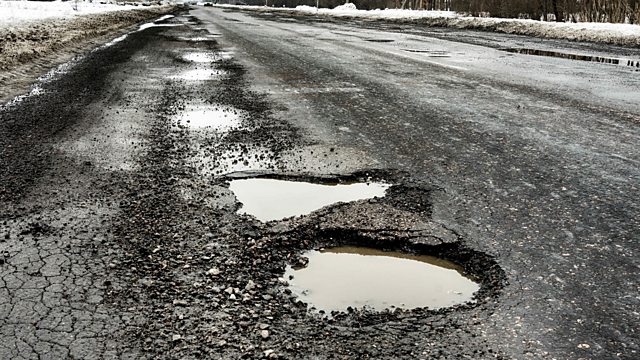 A resident asked for double yellow lines to be redone on Red Cross Lane and Stansgate Avenue – Highways actioned this.
Residents as a group asked for road surfaces and pavements to be repaired in Stansgate Avenue, Red Cross Lane and Greenlands, Councillor Amanda Taylor has got behind this, Highways came on Tuesday 14th July to assess the area and cost the repairs which is fantastic to hear, but remember that it does not guarantee they will happen.
ROADS & REALISM Councillor Amanda Taylor stated on 1st July 2020 "Neither councillors nor local residents were consulted about which streets would benefit from being made more cycle/pedestrian-friendly. Had we been asked, we would have included roads such as Red Cross Lane." So realistically residents may not be able to influence or achieve the parking results you want, we all have different ideas what the solution may be but the Planning Body will ultimately decide. Remember the Residents Association has no power, authority or influence all we can do is share information for individual residents to decide what they wish to do.
Reduce Reuse Recycle Clean Up & Green Up Morning Lead by the Co op – The rain came down yet 10 people went out and about and got soaked to the skin but were pleased by how much better RedCross Areas looked after their litter pick 🙂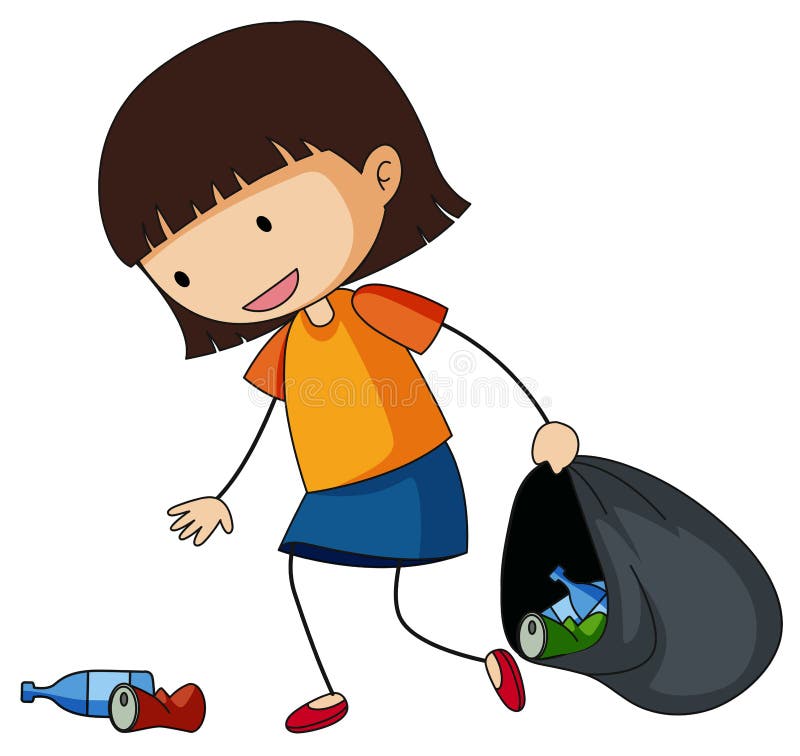 Monday 27th July – Community Litter Pick, Bell Car Park, Red Cross Lane, Greenlands and Stansgate Avenue – Was supported by our local Co op Member Pioneers who bring together Co-op members, colleagues and local causes to make communities a better place to work, play, live and learn.
Co op The Marquee our local store – on line groceries low cost delivery currently 99p – 1.99, can deliver in 2 hours or book for later in the week https://quickshop.coop.co.uk/?utm_source=finder.coop.co.uk&utm_medium=referral&utm_campaign=Shop_online_button&utm_content=local_branch_page&_ga=2.186249001.1665354621.1595849777-1100715348.1595849777
Thanks go to Jonathan Stansgate Avenue updating residents on impending Road Works, gathering more information and from his quick thinking RARA was able to talk to the Council & JSM who within a day had set up an on site meeting for those that could make it at short notice
FRIDAY 3RD JULY 11AM MEETING WITH CAMBRIDGESHIRE COUNCIL AND JSM ABOUT ROAD WORKS 13TH -15TH JULY ON REDCROSS LANE – OUR THANKS TO Cambridgeshire Council Streetworks Team
REQUESTS posed and happened thanks
1 Access Only sign at entrance to road due to illegally parked cars
2 Remove parking on RedCross Areas to enable Safe Active Travel Plan
3 Residents Access sign from Road Works
4 Access Only at Junction with Greenlands and Red Cross Lane (no waiting cones put out so Trust staff and taxis seen by Bell illegally idling engines, waiting or parking do not move to Junction with Greenlands and Red Cross Lane making this junction even more dangerous for road users /pedestrians- cars had to be moved from this area on Thursday to let an Ambulance through twice)
5 Quick access through Road Works for residents with priority for NHS and Professional Carers/Disabled
MONDAY 29TH JUNE A BUSY MORNING IN REDCROSS AREAS
29th June Penelope delivered treat bags kindly donated from the Co op to locals we knew of who quietly got on with their jobs, cared for their relatives or are key workers and NHS staff (sorry if we missed anyone we are a new voluntary group).
https://queen-ediths.info/red-cross-areas-acknowledge-community-heroes/
May 2020 our and other Queen Edith's residents have been supporting the fabulous free for all Food Hub organised by Queen Edith's Community Forum
CLICK ON LINE BELOW TO TAKE YOU TO THE FOOD HUB PAGE – INFO ON DAYS TIMES & IF YOU WANT TO MAKE A DONATION OR EVEN VOLUNTEER
The Queen Edith's Community Food Hub
April RedCross Area residents got involved in Queen Edith's Community Forum Volunteer Scheme.
The Queen Edith's Community Forum, in association with the parish churches of St John's and St James, now has a team of volunteers across the area who can help with collecting prescriptions, getting shopping, walking your dog, posting mail, providing IT advice or even just calling on the phone for a friendly chat.
If you need some help, call us and leave a message:
01223 641 012
Please do not use this line for emergencies, for medical advice or information, or for support services provided by our local councils.
THANK YOU BELL LANGUAGE SCHOOL RESPONDING TO OUR REQUEST TO OPEN YOUR CAR PARK FOR FREE TO THE NHS, STAFF ON CUH CAMPUS AND THE BIO MEDICAL CAMPUS TEMPORARILY – ENDED UP BEING NEARLY 5 MONTHS 🙂 Closed Friday 24th July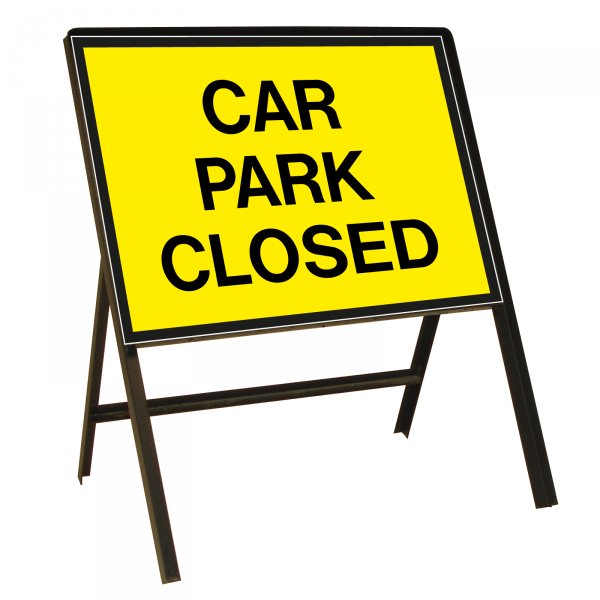 RARA you are an amazing community – thank you for keeping an eye out for the older, housebound or isolated in our community. Calling in on neighbours you never knew before, never knew existed, never knew how much they would appreciate a friendly hello, bringing in their bins, checking they are OK, even baking them cakes – your random acts of kindness are really really appreciated by your community.
If any Addenbrooke's or NHS Trust Foundation Issues CONTACT
ROLAND SINKER – CHIEF EXECUTIVE roland.sinker@addenbrookes.nhs.uk
Ian Walker – Director of Corporate Affairs 01223 216188
ANY STAFF OR TRUST ISSUES YOU CAN DIRECT TO IAN WALKER
ian.walker@addenbrookes.nhs.uk Twitter @ianpaulwalker
MARY AND ROY SAY HI TO EVERYONE AND THANKS FOR LOOKING OUT FOR THEM – THEY WANTED TO THANK YOU ALL AND OUR NEW RESIDENTS ASSOCIATION FOR THE CARE SHOWN Mary said "It is wonderful to not feel on our own, we think we may have lived here the longest and is the first time we have a local contact point if we need it thanks you are good guys and means a lot to us". 🙂
Philip may be one of our oldest neighbours with a life lived to the full travelling the world – he is currently putting pen to paper to see if he can share some of his travel tales, keep linking in and check out his recommendations in Tell Us Your Story plus see the end of the Blog to see what else he has had time to write ……………….
GROCERIES
Al-Amin Stores
We are now offering deliveries to support those who cannot leave their home Please email us on deliveries@alamin.co.uk
As well as offering order and collection at counter and kerbside. Please email us on collection@alamin.co.uk
100A-102A Mill Road
Cambridge, Cambridgeshire
Call 01223 576396
https://www.facebook.com/alaminstorecambridge/
The government has set out its plan to return life to as near normal as we can, for as many people as we can, as quickly and fairly as possible in order to safeguard livelihoods, but in a way that continues to protect our communities and our NHS.
The government has published guidance on staying alert and staying safe outside your home.
Coronavirus (COVID-19)
https://www.gov.uk/government/publications/coronavirus-outbreak-faqs-what-you-can-and-cant-do/coronavirus-outbreak-faqs-what-you-can-and-cant-do-after-4-july
Full guidance on staying at home and away from others
GREAT WEBPAGE AND REGULAR UPDATES BY YOUR LOCAL QUEEN EDITH'S COMMUNITY FORUM https://queen-ediths.info

LIZ'S LITTLE TIPS
I WILL BE 80 THIS YEAR AND ROBERT WILL BE 85 HE KEPT FIT SAILING AND I AM A KEEN DANCER A COUPLE OF OUR TOP TIPS – Roses Lime Juice is a good refreshing cordial that can be drunk on its own or with something a little stronger 🙂 The Green Goddess has some good gentle exercise for those of us a little older and the NHS (On you tube I am told) has some great exercise at home ideas – lots of free trials out there now e.g. https://www.gymondo.com/en/?gclid=EAIaIQobChMIwcKo88W16AIVVODtCh3a1AfeEAAYASAAEgKTo_D_BwE WORRIED ABOUT GOING OUT AND ABOUT FOR EXERCISE ONCE A DAY AND GETTING CAUGHT SHORT we would recommend a Baxter's leek and potato soup will fill you up but not leave you worried about public conveniences being closed! 🙂
THANKS FOR BEING IN TOUCH, OFFERING HELP TO NEIGHBOURS, CHECKING IF THEY NEED ANYTHING AND BEING READY TO ASSIST ANY ONE IN REDCROSS AREAS 🙂
FREEBIES & DEALS FOR NHS Staff, Carers, Emergency & Council workers https://www.hotukdeals.com/discussions/nhs-carers-and-emergency-workers-freebies-offers-thread-3424268
LITTER PICKING CURRENTLY WILLIAM (BILL) HAS LEFT STANSGATE AVENUE SO LOOKING FOR SOMEONE NEW. IMMY & INGRID WILL DO GREENLANDS AND WILL TRY THEIR BEST TO KEEP OUR AREA CLEAN – THEY WILL FOLLOW COUNCIL SOS TEAM AND HEALTH GUIDANCE
Thanks Michael and Helen who already cleaned up and still are in Greenlands and Red Cross Lane and Alison who has kindly joined in with ad hoc cleans
WE HOPE THOSE COMING INTO OUR NEIGHBOURHOOD WILL PLEASE NOT FLY TIP PLEASE USE THE BINS OR PLEASE TAKE YOUR PPE (Face masks, disposable gloves) TISSUES/WIPES, LITTER HOME AND USE THE SMOKING SHELTER ASHTRAY FOR BUTTS – Please do not leave cigarette butts all over our streets and roads
Andrew Grant, Interim Chief Executive Cambridge City Council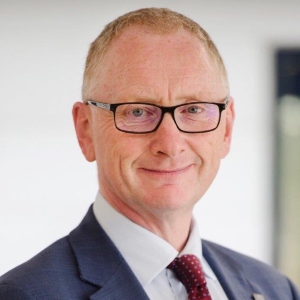 Andrew Grant was appointed as Interim Chief Executive in September 2020. As the most senior officer at the council, Andrew has responsibility for all the council's staff and services.
Chief Executive of Cambridgeshire County Council
Gillian Breasley gillian.beasley@cambridgeshire.gov.uk
Gillian Beasley was appointed as the Chief Executive of Cambridgeshire County Council in October 2015. This is a shared arrangement between Cambridgeshire County Council and Peterborough City Council. As Chief Executive, Gillian is the principal policy adviser to the 61 County Councillors and the statutory Head of Paid Service accountable for the Council's half a billion pound budget as well as the work of around 10,000 employees across the Council and Cambridgeshire schools who deliver a wide range of services to the community.
Cambridge University Press is making higher education textbooks in HTML format free to access online during the coronavirus outbreak.
Over 700 textbooks, published and currently available, on Cambridge Core are available regardless of whether textbooks were previously purchased.
https://www.cambridge.org/core/what-we-publish/textbooks#
SATURDAY 14TH MARCH AMAZING CHARITY GROUP OUT WALKING FROM ROSIE HOSPITAL CUH CAMPUS TO BOTTISHAM (10 MILES!) 🙂
THANKS REDCROSS AREAS RESIDENTS ASSOCIATION MEMBERS CLEARING THE ROAD OF IDLING AND ILLEGAL WAITING AND PARKED CARS ON THE PAVEMENTS AND ON DOUBLE YELLOW LINES – THEY HAD BUGGIES, WHEELCHAIRS, MOBILITY ISSUES AND SAID IT REALLY HELPED THEM TRAVEL SAFELY DOWN RED CROSS LANE 🙂
THINGS TO DO AT HOME – MOSTLY FREE – WE WOULD LOVE YOUR RECOMENDATIONS TO ADD 🙂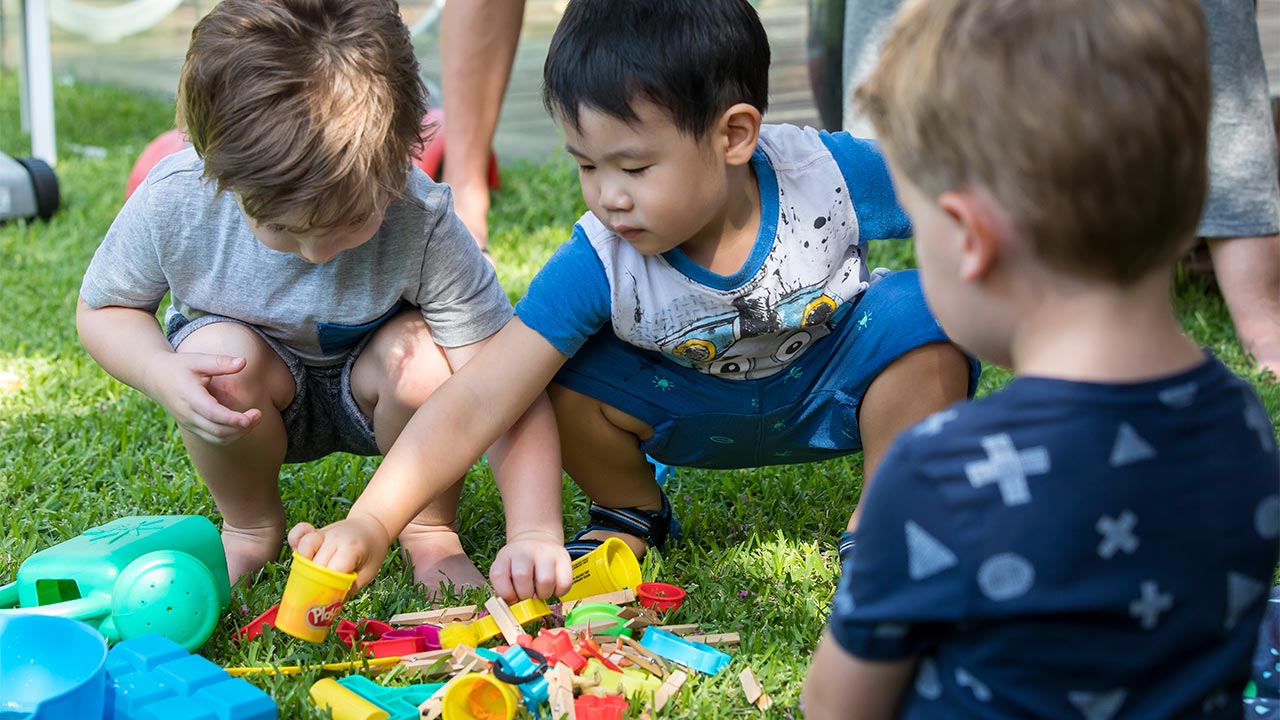 FREE THINGS TO DO WITH CHILDREN
You may already be aware of these free on line Lego masterclasses
https://www.shortlist.com/news/these-lego-livestreams-will-make-you-a-master-builder-in-no-time-402137
Government recommended sites for teaching at home
https://www.gov.uk/government/publications/coronavirus-covid-19-online-education-resources/coronavirus-covid-19-list-of-online-education-resources-for-home-education
Pearson's resources are rated high for home schooling
https://www.pearson.com/uk/educators/schools/update-for-schools/primary-support.html
British Council is usually good for resources at home
https://www.britishcouncil.org/school-resources/find
Most parents use the BBC Bitesize
https://www.bbc.co.uk/bitesize
Sumdog does get used a lot too by parents in role of teachers at home
Parents tend to use this site for homework but now being used as a teaching tool
Primary Homework Help for Kids – by Mandy Barrow
Teachers use this site but now parents at home are using too – recommended by Unis
Useful site about school closures and resources available
Fun basic level math apps
https://apps.apple.com/gb/app/id1271712039
https://apps.apple.com/gb/app/math-bakery-first-grade/id1024476751
You may or may not want to discuss COVID-19 with your family but a good book here for children
Out now: a free information book explaining the coronavirus to children, illustrated by Gruffalo illustrator Axel Scheffler
Interesting science lessons
https://www.abpischools.org.uk/
Silly science and experiments
http://www.planet-science.com/categories/experiments.aspx
NASA has some interesting bits
Kids and adults can now become a (virtual) astronaut, thanks to NASA
Free guitar lessons
https://try.fender.com/play/playthrough/
FREE Islamic Digital Resource Library for Kids. For updates on new things to do in the Tree House
https://www.learningroots.com/pages/tree-house
https://www.hotukdeals.com/discussions/free-offers-to-keep-you-and-the-family-entertained-at-home-3424533?utm_source=newsletter&utm_medium=email&utm_content=position_21_textlink&utm_campaign=21-03-2020
https://www.marchnetwork.org/creative-isolation
E.g. Free coding courses FL – https://www.futurelearn.com/programs/introduction-to-coding-and-design?utm_campaign=fl_ioc_digitalskills_2020&utm_medium=futurelearn_cpc_ppc&utm_source=google&utm_content=6&utm_term=course&gclid=EAIaIQobChMI7rWtm–f6AIVBbDtCh21LQKxEAAYASAAEgLOlPD_BwE
IT – https://ocw.mit.edu/index.htm
Open University – https://www.open.edu/openlearn/free-courses/full-catalogue
Ted Talks – https://www.ted.com/talks
Physics fun – https://www.youtube.com/user/minutephysics
Hobbies – https://www.lifehack.org/articles/money/this-list-50-low-cost-hobbies-will-excite-you-2.html
Lots of sites to learn a language e.g. – http://www.openculture.com/freelanguagelessons
POSSIBLE BOOK SITES – Open Culture
Open Library
Overdrive
Project Gutenberg
Read Print
Riveted
Tor
Wattpad
Wikisource
World Public Library
Goodreads
International Children's Digital Library
Internet Sacred Text Archive
ManyBooks
OUR NEIGHBOURS – NINE WELLS RESIDENTS ASSOCIATION
RED CROSS LANE & STANSGATE AVENUE NEIGHBOURS -THANK YOU THE AREA LOOKS SO MUCH BETTER THOSE LESS MOBILE OR WITH CHILDREN CAN GET AROUND MORE SAFELY – THANKS FOR BRINGING OR TUCKING IN BINS 🙂
OUR LOCAL NHS (CUH Campus) AND BELL LANGUAGE SCHOOL ARE OUT WEEKLY CLEANING RED CROSS LANE AND STANSGATE – *** YOU ARE STARS ***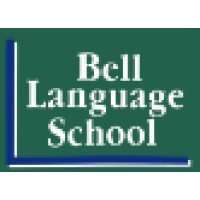 TUESDAY 10TH MARCH – THANKS GREENLAND'S RESIDENTS DEALING WITH THE FLY TIPPING SO QUICKLY – WELL DONE GREAT CARE OF YOUR COMMUNITY AND NEIGHBOURHOOD 🙂
SUNDAY 1ST MARCH A SUNNY START TO THE DAY – THANKS GREENLANDS AND NINEWELLS RESIDENTS OUT AT 8AM CLEANING UP THE LAST OF THE WASTE. A BIG SHOUT OUT FOR HELEN FROM NINEWELLS SHE IS A COMMUNITY STAR DOING LITTER PICKING FROM NW THROUGH TO GREENLANDS AND RED CROSS LANE 🙂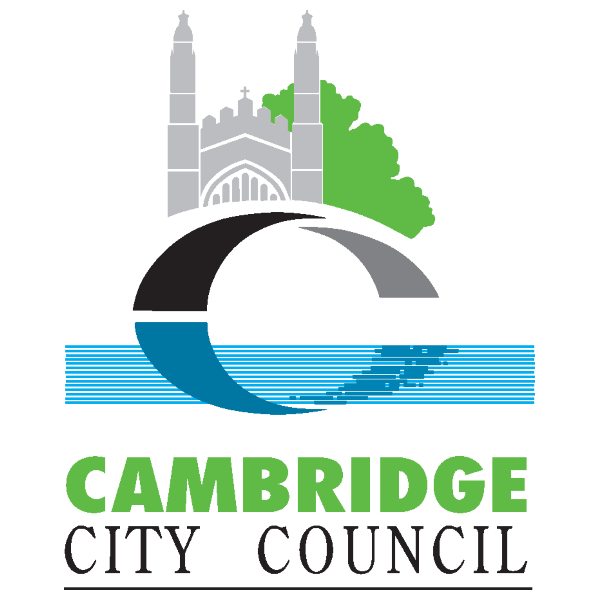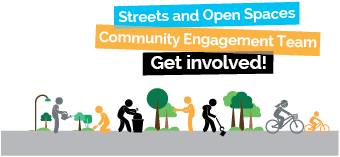 Clean Up & Green Up morning on WEDNESDAY 26TH FEBRUARY 9.30-11.30 was extended to 1.30 and was a great success, 12 volunteers and over 50 people either living here or working in the area stopped to say what a good job everyone was doing for our community. Mark popped out to say hi and stayed over 2 hours he said 'This is a great event really glad to be part of it' and Ben said foolishly 'Happy to help anytime' we know where you are Ben. Thanks go too to the Ed our Council Area Ranger & SOS & Community Engagement Team, Waste, Environmental Health, Envirocrime, Parking Enforcement, Community Pay Back. Bell and the NHS deserve a shout out as they are committed to cleaning Red Cross Lane of butts and litter on a regular basis this is such superb news.
Email raracb2@yahoo.com
Let us know your concerns, get or share local contacts or tell us about events/fun things happening in our area, thanks, Tess who is a community star & Scarlet who is a community issues and ideas connector
RedCross Areas Residents Association (RARA)
'There is no power for change greater than a community discovering what it cares about'. Margaret Wheatley
A Resident Association (RA) can be an informal or formal group of people who live, work or are connected to a neighbourhood, maybe moving through it to access schools, work, transport etc. They identify and decide ways in which they may be able to deal with concerns that affect this local community. The RedCross Areas Residents Association (RARA) is informal and actively includes all visitors living short or long term in the area, interested neighbours/locals and organisations /agencies. Residents includes all so you may be a short term visitor/tenant, sub letter, house sharer, leaseholder, freeholder etc. RARA listens to and values all viewpoints. We were inspired by Sam Chair Queen Edith's Community Forum and Tess our Community Connector.
OUR COMMUNITY – Tell us your story ……………………..
I was brought up in Cambridge but left when I finished school in 1978. I met my husband when I was visiting in 1994 and we bought our house in Stansgate Avenue in 1996. We have seen many changes to the area since then and are very supportive of the RedCross Areas Residents' Association. We have been impressed with the progress made to date on various issues of concern and support the idea of having an integrated group whereby we could assist each other as necessary and develop more of a community than there has been previously.
Jo Vice Co ordinator
ADVENTURES OF THE IMAGINATION – I could never have imagined my life after 1982, the publication of the UK edition of my reference guide "A Lifetime's Reading:500 great books to be enjoyed over 50 years". I was 44, and writing roughly one travel book a year, as well as poetry, drama, and spending on average one day a week painting, collage and assemblage. Since then, nearly 40 years ago, I have eagerly devoured at least one or two more lifetime's reading, and I thought you'd like some suggestions to being us up to date. First is "30,000 Years of Art" (Phaidon, 2007), revised and abridged as "10,000 Year of Art" (2009), a brilliant world-wide illustrated album in chronological order – keep linking in as I will be adding more. Philip Writer
I was originally born in China, stayed for many years in the US to pursue my Ph.D and postdoc education before I came to Cambridge, UK to work as a scientist. Cambridge is an international cultural city where I have lived now for over 8 years. It's very nice for people to establish the Residents Association and also the Nextdoor network in the community. Recently my new neighbours have organised events and volunteered their handyman to do tasks for our neighbourhood. I would enjoy participating with this new Residents Association for our area to develop a caring community.
Thanks, Minmin Founder
I would love to hear any issues about cycling and give you information on work we are doing with your Residents Association, Matt
Useful Links-local groups supporting RARA & we offer our time and skills to=working together positively
(RARA) Your Resident Association and locals are very community minded around RedCross Areas volunteering in many different ways some at Addenbrooke's, some fundraising for Addenbrookes Charitable Trust, Citizen Advice Bureau, Council SOS Team, Nightingale Community Garden, Cambridge ReUse, Cambridge Cycling Campaign, Homeless Shelters, Cambridge Convoy Refugee Action Group, Rock Road Library Friendly Café, Cambridge Families Holiday Lunch Programme, Cambridge City Food Bank, Cambridge Family Mediation Service, Cambridge Older Peoples Enterprise, dog walking, visiting housebound neighbours and the very impressive list goes on …………..
Some links to find out volunteering opportunities in Cambridge https://www.cambridge.gov.uk/volunteering https://www.cam.ac.uk/about-the-university/volunteer https://www.gov.uk/government/get-involved/take-part/volunteer
CAMBRIDGESHIRE POLICE – THANKS ANDY FOR INITIATING COLLABORATIVE WORKING ON YOUR PATCH HERE IN SOUTH CAMBS. BY ADDENBROOKE'S AND KIRI FOR YOUR STERLING WORK IN OUR COMMUNITY MUCH APPRECIATED.
Queen Edith's Community Forum – Who's work here in our area inspired and supported the setting up of this Residents Association – BRAVO! https://queen-ediths.info/
A BIG THANK YOU TO EDWARD NUGENT COMMUNITY RANGER At Cambridge Council & The SOS Community Engagement Team https://www.cambridge.gov.uk/streets-and-open-spaces-volunteers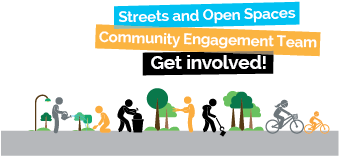 SOUTH AREA COMMITTEE – THANK YOU FOR ALL YOUR EFFORTS TO IMPROVE SOUTH CAMBRIDGESHIRE WE ARE GLAD TO HAVE YOU WORKING TOGETHER IN OUR AREA. You can just turn up and pose a question or send them to the Committee in advance https://www.cambridge.gov.uk/get-involved-at-your-local-area-committee
The South Area Committee is made up of councillors from Cherry Hinton, Trumpington and Queen Ediths Wards. Area Committees provide the opportunity for the public to give your views and ideas for improving community life in your neighbourhood, they meet four times a year.
Nightingale Community Garden: http://www.nightingalegarden.org.uk/
St James: http://stjamescambridge.org.uk/
Cambridge Chinese Scholar Christian Church (CCSCC), who hold a service and other activities in the Chinese language at St James Church each Sunday.
St John: https://www.stjohntheevangelistcambridge.org/
Waitrose Community matters https://www.waitrose.com/content/waitrose/en/home/inspiration/community_matters.html
Rock Road Library
Friendly Café – Hot & cold drinks, snacks & good company – Free
All welcome – Every 3rd Thursday of the month
From 2 to 3.30 pm – Run by volunteers including from RedCross Areas Residents Association (RARA), with support from Friends of Rock Road Library. Room hire sponsored by Helping Hands Homecare, 124 Wulfstan Way. Refreshments sponsored by The Co-op at the Marque. Start-up assistance from EACH charity shop, Cherry Hinton Road, Cambridge Re-Use and Waitrose, Trumpington.
SOME CONTACTS
Police ALWAYS Dial 999 in an emergency for Police/Fire/Health
If needing to report criminal activity or issues go on line to Cambridgeshire Police site and click the green chat box on the right hand bottom side of your screen, talk direct to an operator for the Police who will assist and direct you where necessary
https://www.cambs.police.uk/report/Report-Shared/Report-a-crime
101 – The non-emergency number for the Police not free (15p charge-your provider not Police charge)
111 – The non-emergency medical number
PARKING Enforcement for Illegal Parking etc. Cambridge Council Parking Control
01223 727915 parkingcontrol@cambridgeshire.gov.uk
If any Addenbrooke's or NHS Trust Foundation Issues contact
Ian Walker – Head of Corporate Affairs main no then ask for him 01223 245 151
ian.walker@addenbrookes.nhs.uk Twitter @ianpaulwalker
Cambridge Council Report a Highways Issue e.g. obstruction on paths, potholes, missing signs etc. https://highwaysreporting.cambridgeshire.gov.uk/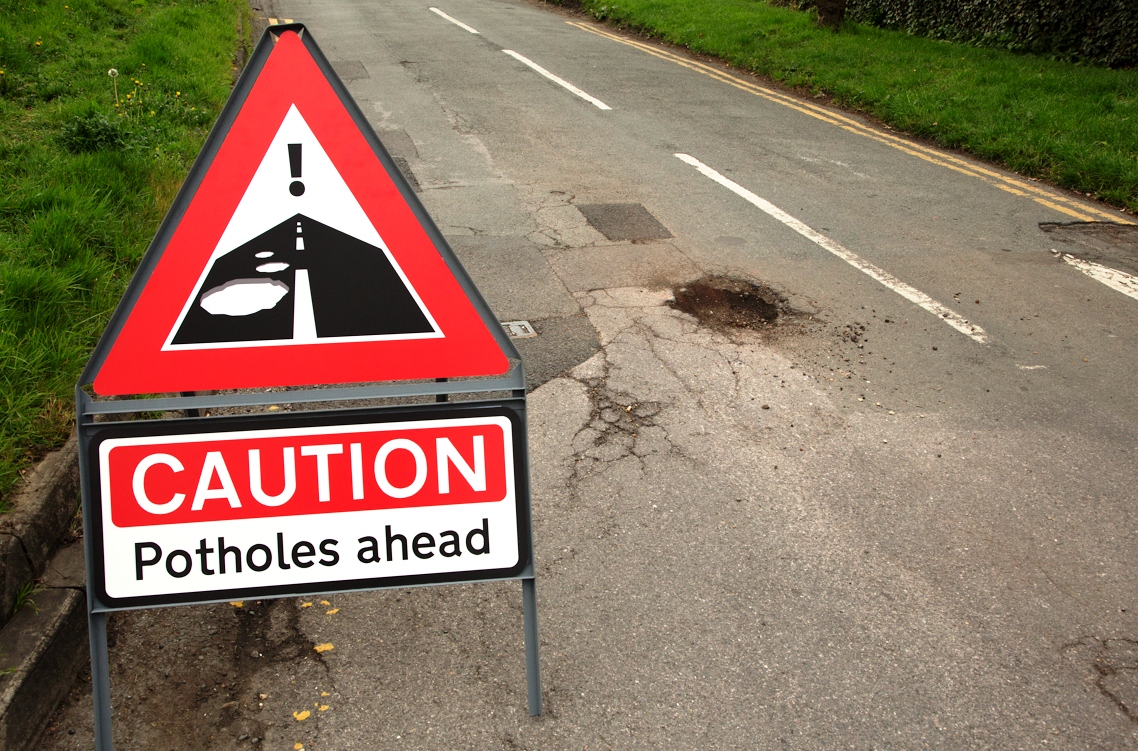 Bell English Cambridge https://www.bellenglish.com/ enquiries@bellenglish.com
INFORMATION ON MANAGEMENT AGENTS OF PROPERTIES AND/OR ESTATES IN REDCROSS AREAS & HOMO/Licencing Email raracb2@yahoo.com
MP (Member of Parliament)
Anthony Brown – you have to put your full name address and postcode for him to decide if he will reply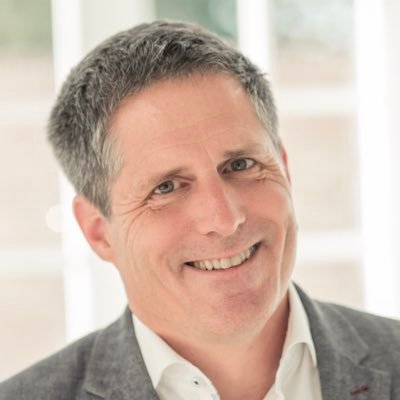 anthony.browne.mp@parliament.uk
The UK public elects Members of Parliament (MPs) to represent their interests and concerns in the House of Commons. MPs consider and can propose new laws as well as raising issues that matter to you in the House. This includes asking government ministers questions about current issues including those which affect local constituents.
City Councillors
Colin McGerty 07785 577 370 colin.mcgerty@cambridgelibdems.org.uk
Jennifer Page-Croft 01223 473 223 jennifer.croft@cambridge.gov.uk
The council is made up of 42 locally elected councillors, representing 14 wards across the city. They make decisions on how to improve local services on behalf of local people.
County Councillor
Amanda Taylor 01223 249 787 cllramandataylor@gmail.com
The County Council looks after schools, libraries, social services, roads, waste disposal, streetlighting and trading standards.
Cambridge Council Environmental Damage or related issue
Tony Durman tony.durman@cambridge.gov.uk
Cambridge Council Littering/Droping cigarette butts etc. – Envirocrime
RAISED TO DATE BY PEOPLE LIVING ON RED CROSS LANE, STANSGATE AVENUE AND GREENLANDS
1/ Excessive numbers of cars on streets, illegally waiting, parking on double yellow lines, pavements, across dropped kerbs, even residents drives! Wearing uniforms and lanyards. Creating their own queue on pavements and double yellow lines refusing to allow residents to park as they have not joined this up to 10 cars unofficial queue that is made up of adults in uniforms and lanyards.
2/ Dangerous waiting on double yellow lines for parking for spaces or actually parking overnight in the turning points on all 3 roads due to (1) creating dangerous lines of sight for drivers, pedestrians, cyclists.
3/ Dangerous speed by (1) of cars to gain parking spaces with reduced sight lines (2) especially during early evening/night to early morning when it is dark.
4/ When adults in uniforms and with lanyards and/or staff badges are asked to move from (1) (2) (3) some residents have received abusive behaviours, even when the person is not only illegally parked but on some occasions parked on residents driveways.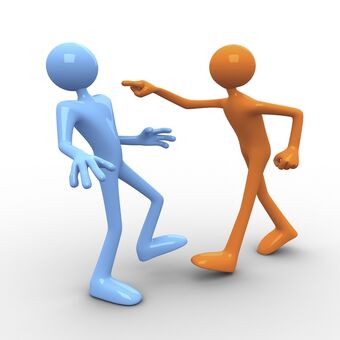 5/ Groups in uniforms, high viz jackets, black fleeces and lanyards smoking and dropping PPE disposable masks/gloves, tissues/wipes, litter and cigarette butts and blocking use of the pavements and crossing the street as often sat on pavements with legs out into the roads on very narrow pavements outside residents houses and gardens on Red Cross Lane and Greenland's.
6/ Groups with lanyards on outside Bell smoking and dropping litter and butts on very narrow pavement opposite residents houses on Red Cross Lane and Stansgate Avenue.
7/ Uncared for area, fly tipping, rubbish overflowing and bins left out for long periods of time on narrow pavements making access dangerous as if residents step into the road to pass bins they have cars coming at them at speed. Neighbours ask if poss can you help each other bring bins in as difficult for children, cyclists and those with mobility and disability issues, thanks.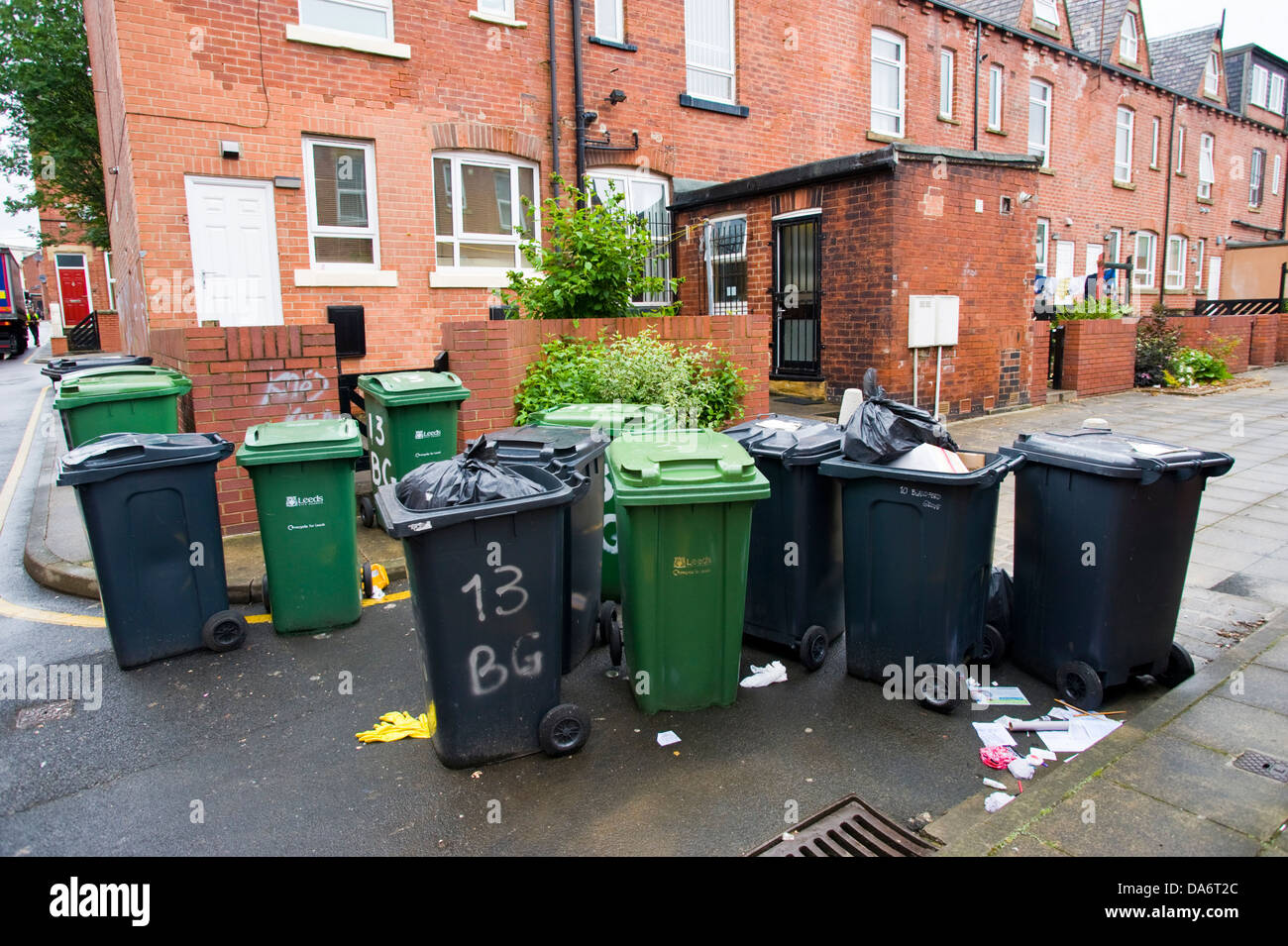 8/ Supermarket deliveries and taxis – noise from idling engines running often on pavements, double yellow lines often blocking residents being able to use their drives. Carers have been unable to park and visit clients so please help out if you can much appreciated.
Car idling on road and double yellow lines blocking sight lines opposite Stansgate Avenue
9/ Safety due to low street and estate lighting.
10/ Low level anti social behaviours from different groups e.g. uninvited traders, also in the streets and towards residents often at night and some low level vandalism by smokers to Virgin Boxes etc. and some graffiti on an Addenbrooke's Charitable Trust property.
2 GREENLANDS – Belongs to Addenbrooke's Charitable Trust
Junction with Greenlands and Red Cross Lane
Scroll Down for Latest Information
16th February 2020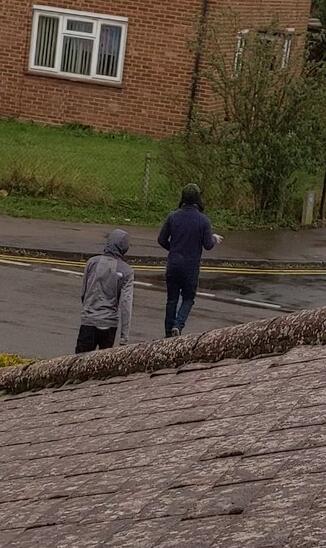 Be Aware Notification – THIS IS JUST FOR INFO AS THIS AREA IS DEEMED A LOW CRIME AREA – February 2020 4 incidents (1 incident in March/A couple of incidents in April)
April has seen an increase in distraction burglaries nationally – basic advice you do not know someone do not let them in, do not pay them for good/services or to do shopping etc.
Advice from the police includes:
• For phone calls or emails remember that the police or bank will NEVER ask you to withdraw or move money or disclose your PIN number or passwords. If you are suspicious of a phone call then please end the call and report it to the police, but wait at least five minutes before using the same line or use a different number.
• Never grant strangers remote access to your computer.
• If someone knocks at your door and you aren't expecting them or don't recognise them don't let them into your home. If you are expecting someone ask for identification before letting them in.
There were 4 incidents recently in our area the 1st being a man saying he was collecting for charity yet had no paperwork but carried a rucksack, this was immediately reported to the Police who took it seriously dispatched an Officer as warned residents of incidents of people going equipped to access properties.
The 2nd was 2 men who approached a home but ran off when they saw CCTV nearby, again the Police were notified and the Police gathered clear pictures from CCTV on a nearby orgs.
The 3rd and 4th incidents this week 3-7th Feb 2020 were not seen first hand, one a resident thought someone had been in their garden during the day whilst they were out. The next was heard rather than seen again this was during the day. A residents back gate was opened and the residents sat inside could not immediately be seen by anyone outside. The residents heard what sounded like 2 men speaking quietly, they shouted who's there and the people withdrew themselves. By the time one of the residents got up, got outside and to their gate no one could be seen, this incident was reported on the Police 101 chat line who said it was imported for them to know immediately of suspicious behaviours.
RARA put this out on Social Media and were inundated with thanks and likes by our community and those near by for sharing info.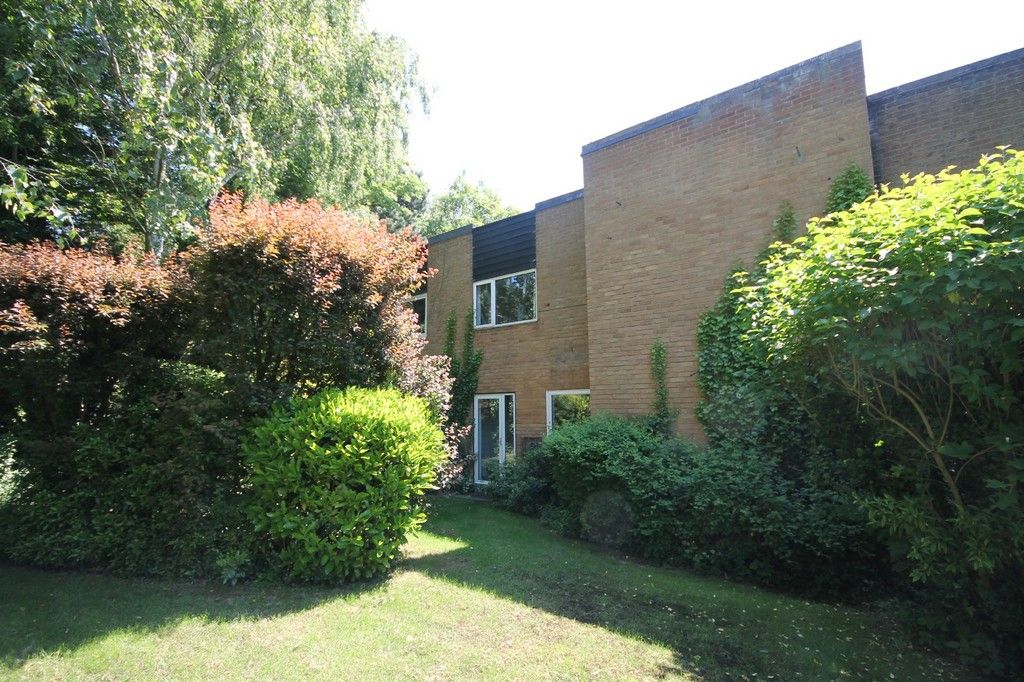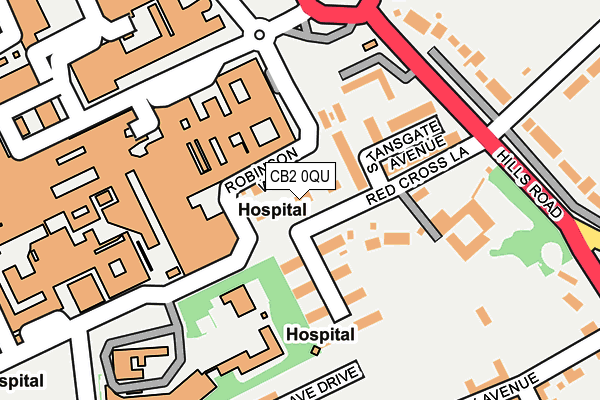 NO ENEMIES : ONLY FRIENDS Understandably, given the fraught nature of life in 2020, in some people anxiety and fear overcome our natural optimism about 'getting through the day' . I can't do this 'fear' because my paternal grandfather managed to survive the Battle of the Somme (though scathed: he limped for the rest of his life) when 57,000 British casualties were recorded on 1 July 1916 alone. My father managed to survive the London bombings of the World War II. I survived the Libyan Revolution of 1969, my wife and two young daughters had to be sent home on a British Airways flight from Tripoli, while I managed to get work despite snipers on the roofs, tanks on the streets and machine-gun firs all around. At a certain point I 'locked down' but skirted the curfew to see what was happening day by day, and survived on fresh fruit and veg, tins of soup, meat and oily fish and bottled water. In Britain 2020, by contrast, there are no human enemies: only friends. Neighbours keep each othered informed, my daughters phone to check I am fine (I am fine), and friends bring newspapers and groceries. The weather is just as glorious as it was in Libya 51 years ago, and levels of air pollution and noise pollution have dropped dramatically and very noticeably. There is no comparison with the Blitz because nobody is trying to kill us. Quite the reverse: the Government is promising help to big business, small business, the employed and self employed. I fear for countries without a strong infrastructure, but not for anyone in a nation which has always pulled together, and always will. Once a day, people leave their homes to applaud the NHS and other essential workers keeping us going. Personally, I applaud them all day long. A MILLION THANKS!